Offers
£60 Christmas Tasting Menu: Dobson & Parnell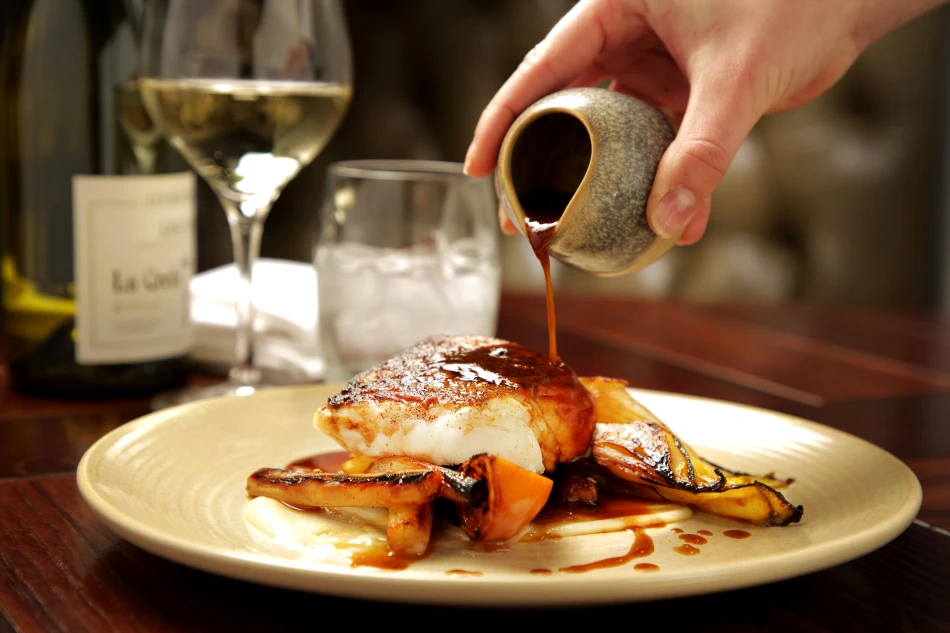 Experience a very special Christmas edition of Dobson & Parnell's tasting menu this festive season.
Enjoy five courses of some of the finest fare in Newcastle - think caramelised salsify apple, roast halibut with poached lobster and duck and pheasant Wellington.
Fear not, herbivores because there's a tempting vegetarian tasting menu too boasting dishes like chou farci and potato gnocchi with celeriac cream.
Five courses cost £60 per person, but guests can add wine pairings for each course for an additional £40.
Valid from
Tuesdays, Wednesdays, Thursdays, Fridays & Saturdays 28th November - 31st December 2023
Location
21 Queen Street, Newcastle upon Tyne
Terms and Conditions
Available during lunch Wednesday to Saturday between 12pm and 1pm.
Available during dinner Tuesday to Friday between 7pm and 8pm on on Saturdays between 5pm and 9pm.
Offer available until lunch on New Year's Eve.
Not available on Christmas Day or Boxing Day.
Must be taken by the whole table (maximum tables of 8 people).
Please allow 2.5 to 3 hours for the tasting menu.
Related tags
Report incorrect information