More from NE1
Street Rangers
Our Street Rangers and Rapid Response Clean Team are here to help both members of the public and businesses in and around the city centre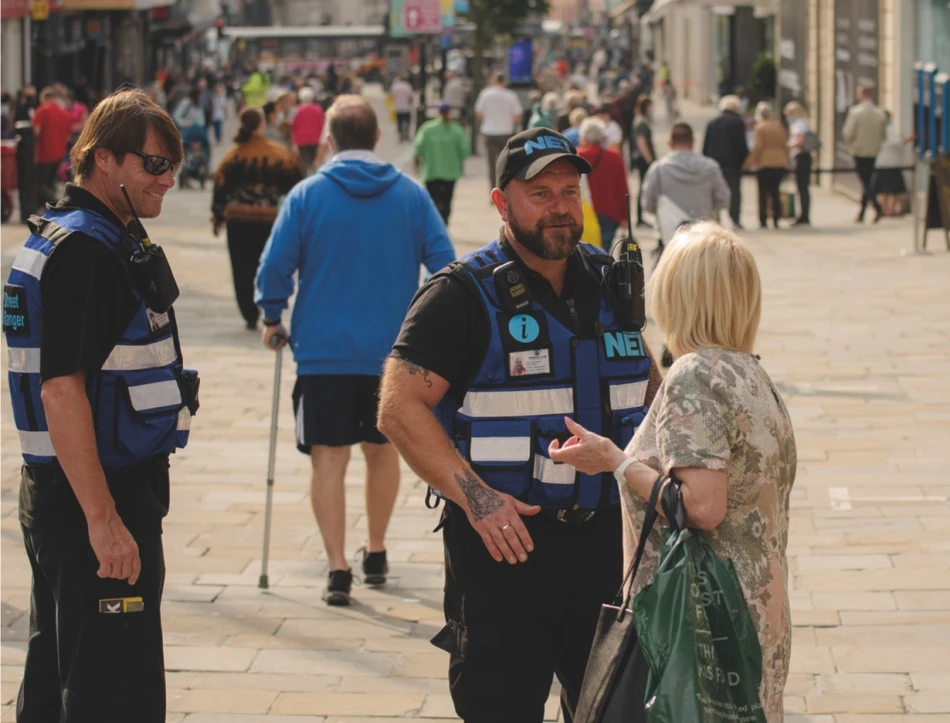 Who we are: We're a highly visible, dedicated team provided by NE1 Ltd to help both members of the public and businesses in and around the City Centre. We're friendly, approachable and here to help you.
What we do: Our goal is to help people get the best from our city; by helping with directions, providing information about activities and events, working with the Police to help reduce crime and anti-social behaviour and overall helping to make the city an enjoyable, clean and safe place to spend time in.
Meet and Greet: Helping city visitors find great places to eat, shop and socialise and by helping with directions.
Eyes and Ears: Working with businesses, the Police and others to help combat anti-social behaviour and crime.
Clean Team: Our highly responsive Clean Team can help YOU! If a business premises has a problem, say, with street cleaning, litter or graffiti we can either sort it out ourselves or liaise direct with the Council on their behalf.
A Voice for Business: By speaking to the City Council on behalf of businesses we can help get things done. From street lighting to parking we can help.
The NE1 Street Teams can be contacted on 0191 211 3959 – select option 1 for Clean Team, option 2 for Street Rangers and option 3 for Newcastle City Marina.