Green Spaces
Chinese Garden
A tranquil pocket park in Newcastle's Chinatown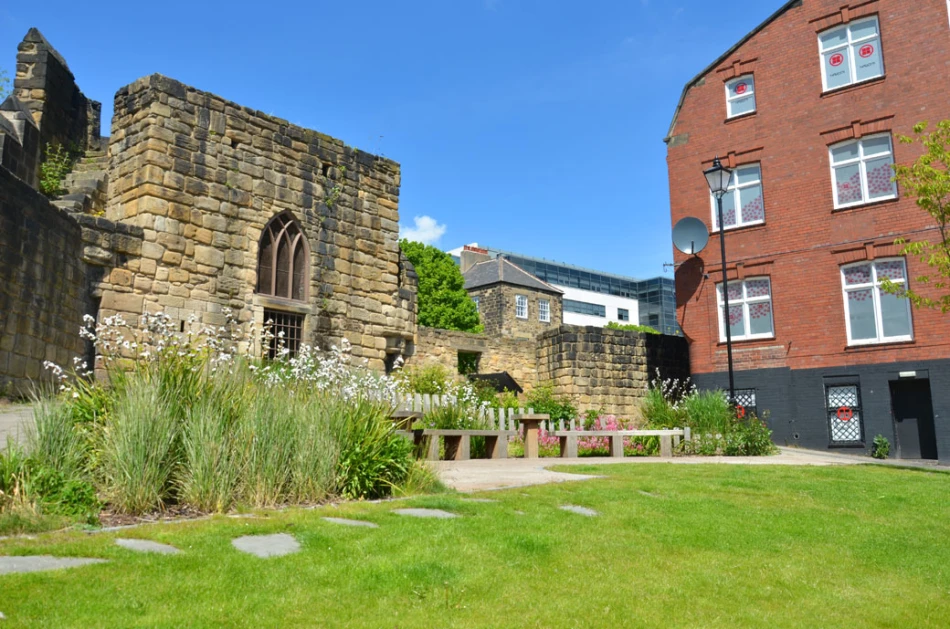 The Chinese Garden is a peaceful pocket park nestled adjacent to the city walls in Newcastle's Chinatown.
A partnership between NE1 and Newcastle's Chinese Futures Group, the pocket park opened in the spring of 2013 on Chinatown's Stowell Street, transforming a once rundown space into a tranquil retreat for people to relax, sit and take in views of one of the city's most iconic quarters.
Open year-round, the Chinese Garden has a distinct character that reflects its Chinatown location with tabletops fitted with slate chessboards for playing chess or Chinese chequers, timber posts engraved with Chinese poems and a vibrant mix of traditional Chinese plants including bamboo and a cherry blossom tree.
Perfectly positioned for exploring Chinatown and escaping the hustle and bustle of the city, take a trip to the Chinese Garden and enjoy tranquillity in the heart of Newcastle.