Events from NE1
Dragon Boat Race
Newcastle's Dragon Boat Race is an annual event hosted by NE1 to raise money for a designated North East charity, whilst having a fun-filled day and bringing the community together on the river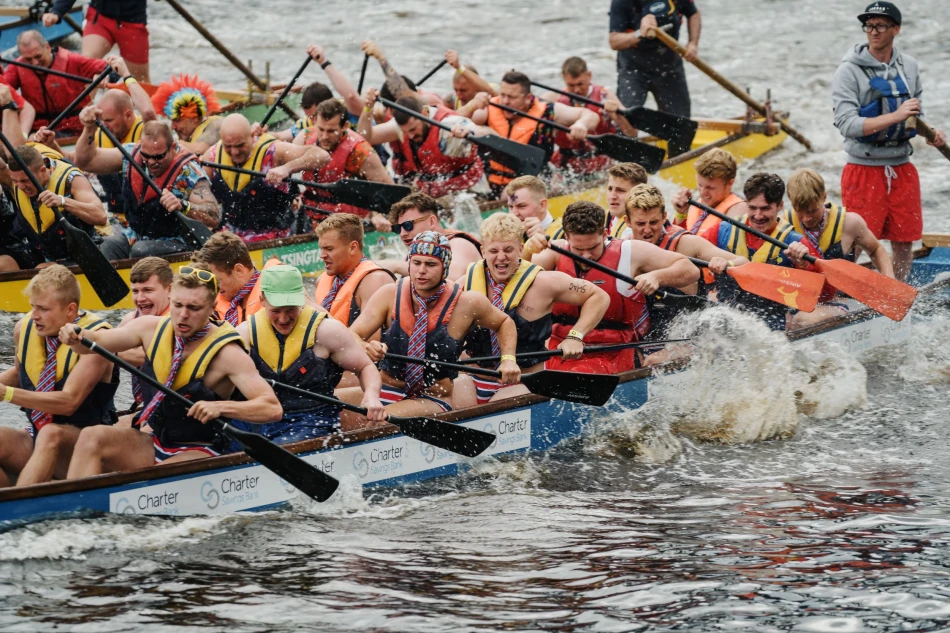 The charity challenge sees the most adventurous of teams paddle down the River Tyne in the dragon-themed boats, all racing for first place. Racing as a team, or taking part as an individual in a combined boat, from the energetic warm up to the sprint to the finish line, this is a real bucket-list activity for lovers of Newcastle.
Alongside the races on water, there are loads of fun activities which take place along the Quayside for those staying dry on land to cheer teams on as they battle head-to-head. From face-painting to crafts, carnival style games to charity raffles, there's always lots to do and get involved in on the day.
Over the past few years NE1's Dragon Boat Race has helped support lots of local charities including Teenage Cancer Trust, the Children's Heart Foundation Unit and many more, helping make a real difference to these charitable organisations. Are you ready to take part in the ultimate Quayside challenge?
For more information on this year's event, head to the official NE1 Newcastle's Dragon Boat Race website.
Visit website