WHAT'S ON FROMNE1
Screen on the Green
21st June - 1st September
Thank you all for another amazing year of NE1's Screen on the Green! With its longest run ever, from June 21st through to September 1st, and showing not only 84 of the finest movies around, but also action from the Cricket World Cup, Wimbledon and the Women's Football World Cup, it's safe to say it was the biggest and best year so far!

Huge thanks to our partners in the event, without their support, we couldn't continue to grow every year, so thank you to Smart Outdoor, Smooth Radio North East and extra special thanks to intu Eldon Square, our main sponsors this year.

Please remember to check out their Family Club for unique discounts and events for families! Sign up to the intu family club to keep updated and receive exclusive offers throughout the year.

For now though, that's it for Screen on the Green until next summer, so thanks to everyone who attended, and we'll see you back on the deck chairs soon!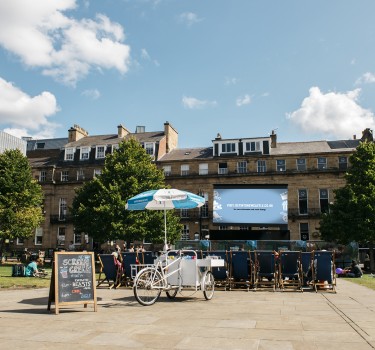 Film Schedule
The screenings may be over for another year, but you can check out the full listings for the 2019 summer programme here, just don't blame us if you missed your favourite!
View All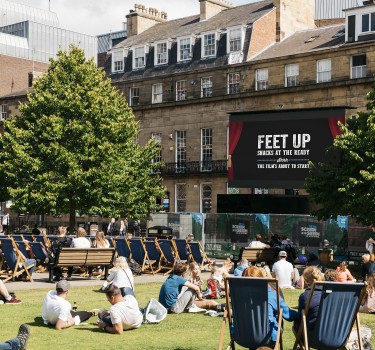 Summer of Sport Schedule
2019 was a bumper year for international sport, have a peek at the events we screened throughout the summer.
View All
Stay up to date!
Make sure you don't miss anything that's happening in the
City this Summer.