Green Spaces
Sir Bobby Robson Memorial Garden
A pocket park celebrating the life of a local legend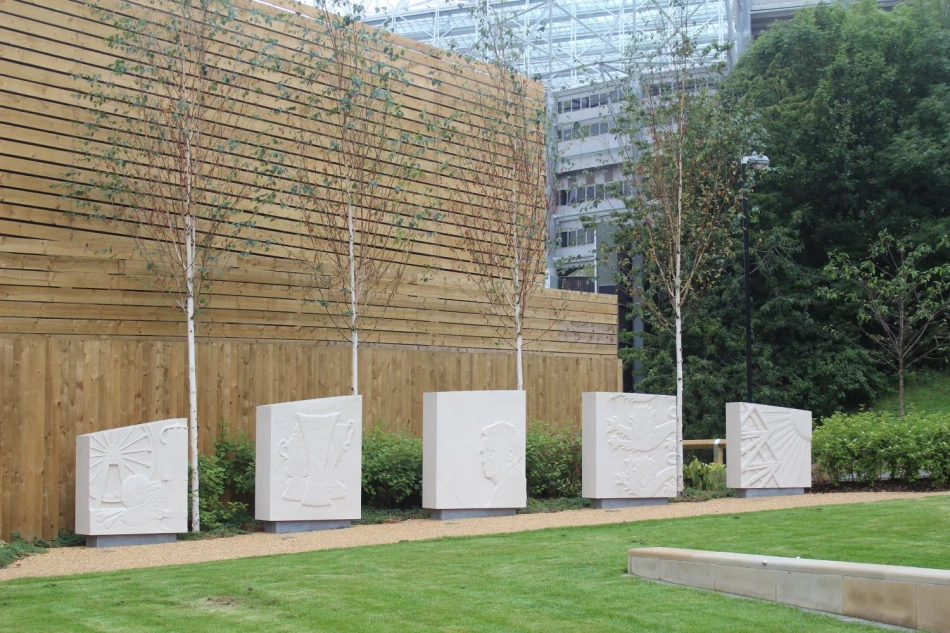 Opened in May 2011, the Sir Bobby Robson Memorial Garden celebrates the life and career of a local icon.
Created in collaboration with NE1 and Newcastle City Council, the pocket park is befittingly located close to St James' Park – home of Newcastle United, the club that Sir Bobby Robson supported as a child and later went on to manage.
Offering a peaceful spot to relax and reflect away from the hubbub of the city, the memorial garden features a series of five stone sculptures created by North East-born sculptor Graeme Mitcheson that each represent an era of Sir Bobby Robson's life.
Check out the pocket park next time you're in the city and learn about one of Newcastle's greatest legends.