Green Spaces
Grey Street Gathering
A summer season pop-up park on Grey Street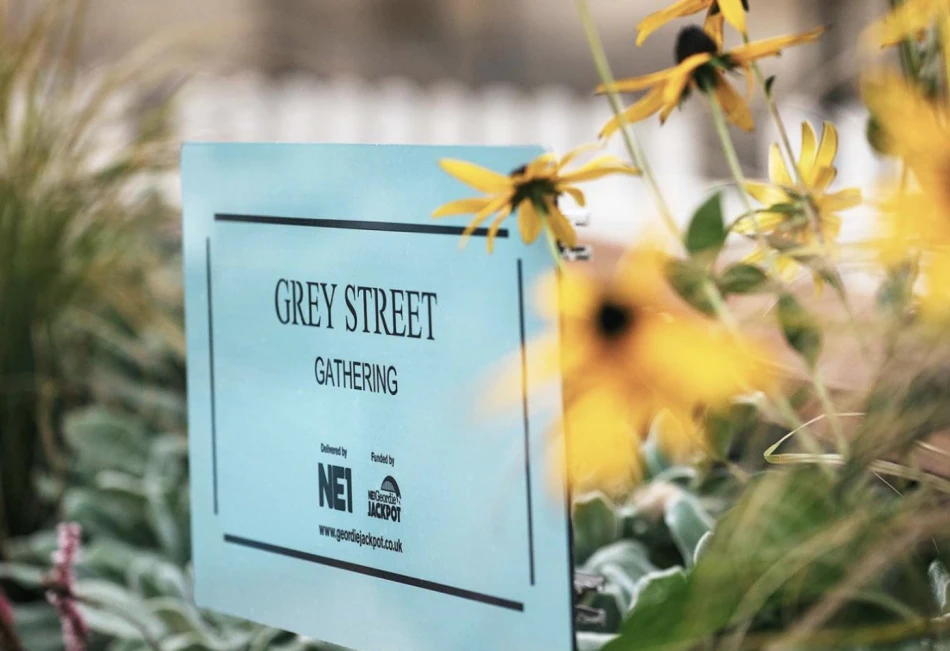 NE1's Grey Street Gathering is a pop-up green space in the heart of Newcastle, located on the iconic Grey Street.
The perfect place to unwind, rest, and watch the world go by, on a sunny day there's no better place to enjoy the city. Home to several planters housing plants and pollinators for local insect life, why not take a seat and enjoy this oasis of calm?
The Grey Street Gathering is in place between May and the end of October, adding to the splendour of Grey Street, sitting in the shadow of Grey's Monument. It's perfectly positioned for some retail therapy in some of the city's finest stores, grabbing a bite to eat from the Grainger Market or surrounding restaurants, or visiting some of the city's finest cultural institutions including the Theatre Royal and the Laing Art Gallery.
Adding a splash of green to Grey Street and thoroughly in keeping with the stunning surrounding architecture, make sure you check out NE1's Grey Street Gathering next time you visit the city.