Things To Do
Spend a Spring Day in Newcastle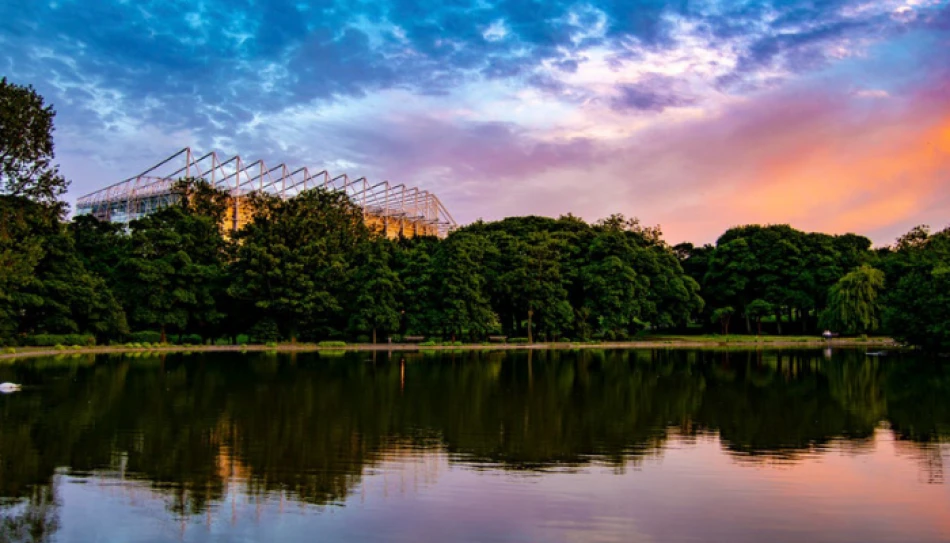 Spring has most definitely sprung, the evenings are getting longer and the sun is definitely making its presence felt. And by now your thoughts have probably moved to spending more time outside. Lots of time. In fact, why not make a whole day of it? Newcastle is blessed with plenty of opportunities to help you live your best al fresco life so we've rounded up some of the top ways to spend a spring day in the city.
Green Spaces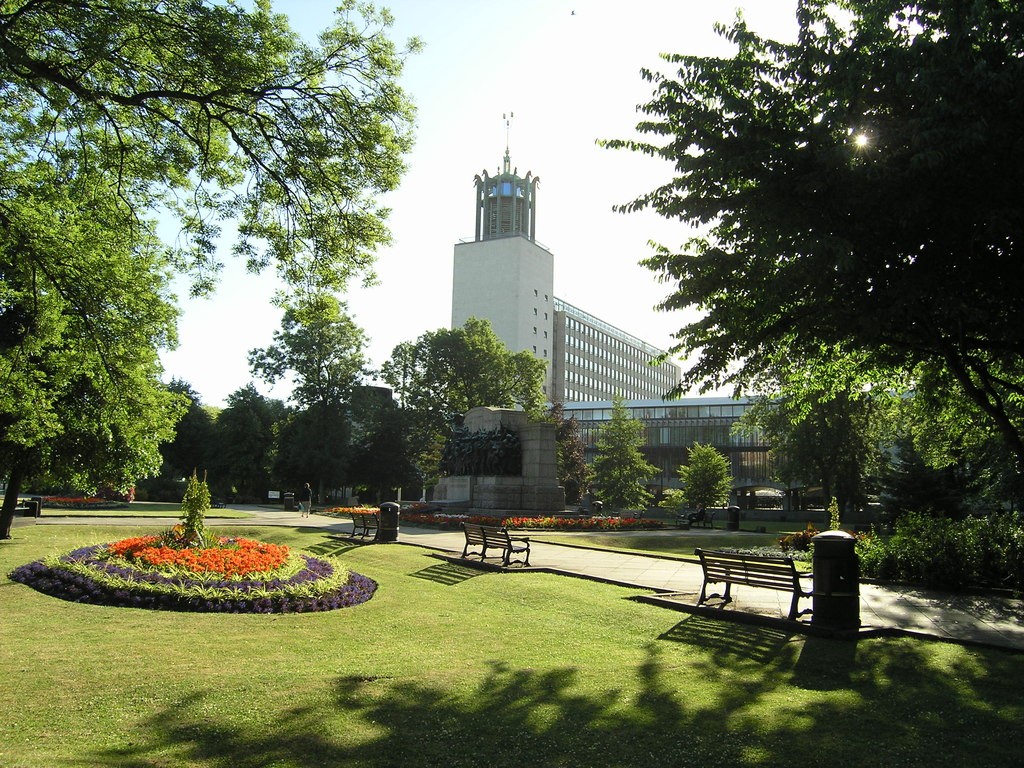 Image: Civic Centre Gardens
Even in a bustling city centre like Newcastle's, there are plenty of green spaces to spend a little time kicking back and enjoying the grass. There's Old Eldon Square ('hippy green' to the locals), a calm spot in the middle of all that shopping. Plenty of grass, plenty of benches. All you need is a book and a cold drink and you're set.
The Gatekeeper's Garden is a lovely spot in Jacobins Chare by The Gate, a vibrant and idyllic little garden space packed with plants and insects, a real hub of biodiversity. Developed by the National Trust, the garden is full of sustainable innovations and seasonal changes.
Or there's the Civic Centre Gardens, surrounding the impressive Civic Centre, where you can ignore the traffic (or the people queuing up to be married) and wander around the flowerbeds and lawns.
Parks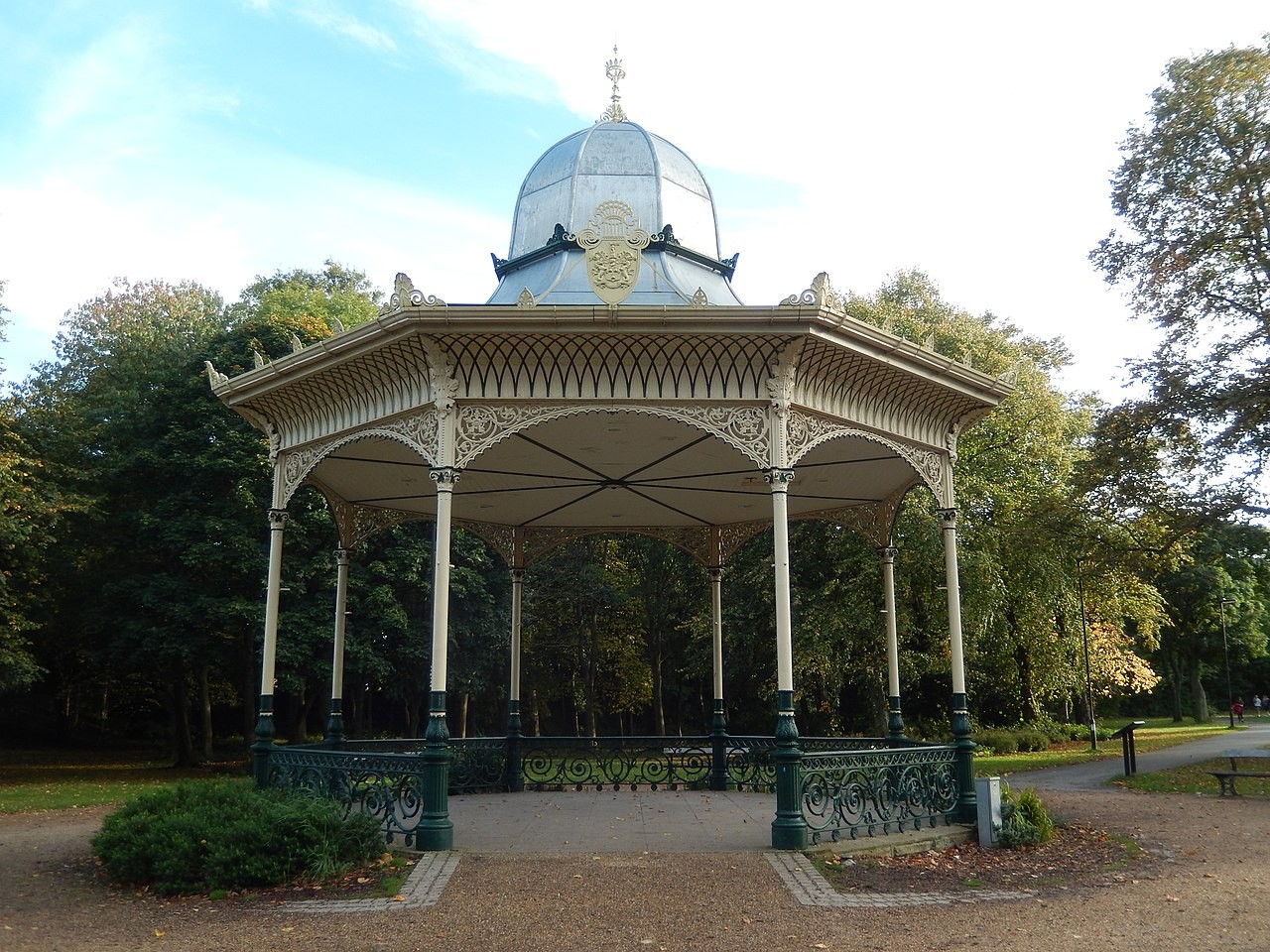 Image: Exhibition Park
There are three main parks around the city centre, each special in its own way. Exhibition Park is probably the grandest, and hosted the Royal Jubilee Exhibition back in 1887. As well as the Palace Of The Arts, the sole remnant of 1929 North East Coast Exhibition and now the home of Wylam Brewery, there's plenty of activities and attractions, from croquet lawns to the Urban Green Café.
Leazes Park is another Victorian park, complete with a traditional and fabulous bandstand in its middle. There's Tower Café for refreshments and the occasional ice cream van, as well as a popular angling lake, and it's the perfect place to take a load off.
Finally Summerhill Park is an under-known little oasis on the western edge of the city centre in the middle of the historically fascinating Summerhill Square. It's community led and a lovely space to relax.
Pavement Cafes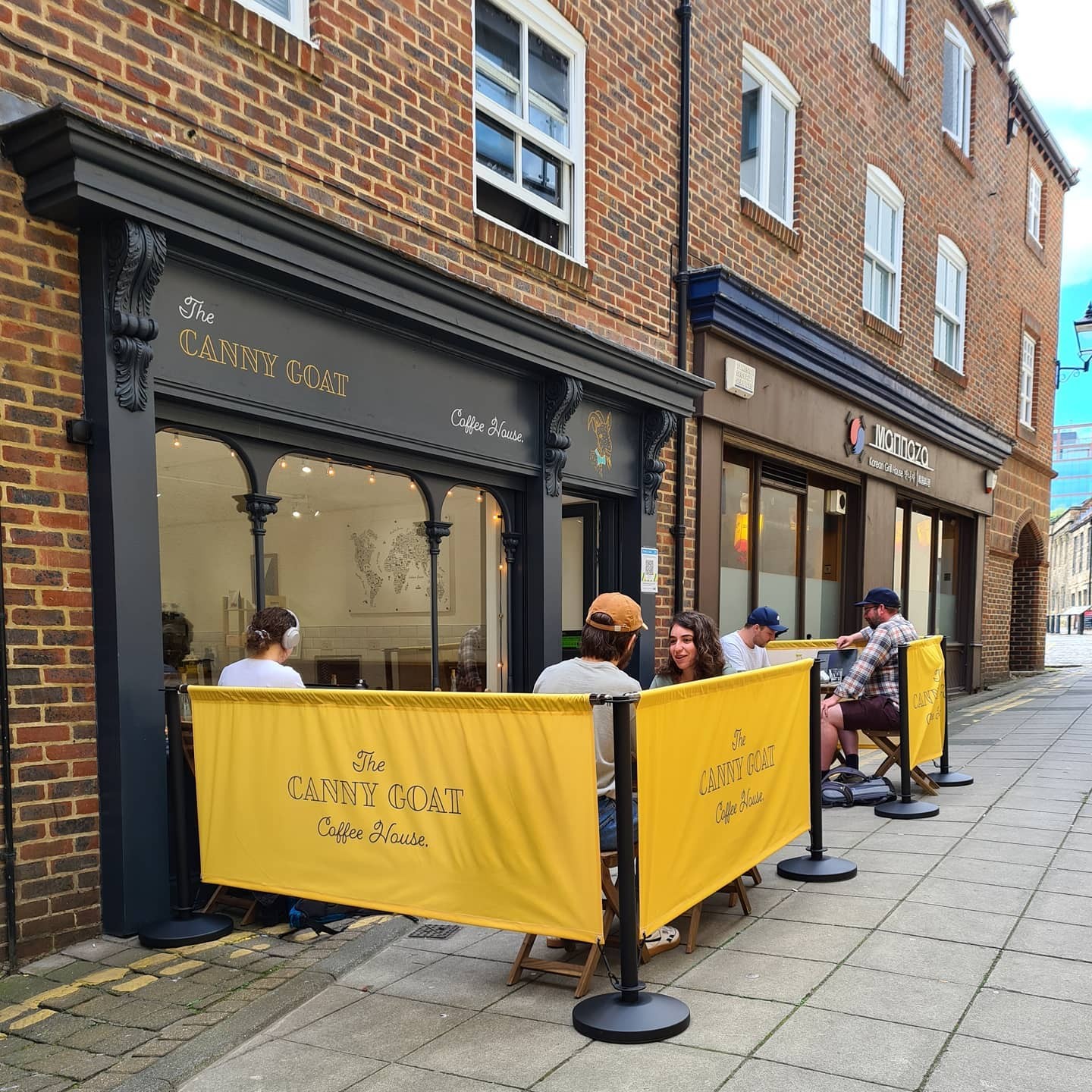 Image: The Canny Goat
Perhaps after a relaxing spell in a park, it's time for a good drink with your good book (or some people watching), and there are plenty of cafes with outdoor terraces or spaces. Tiny Tiny – formerly Flat Caps – has a fine outdoor section in Carliol Square and while the name may have changed, the excellent coffee and inventive menu are intact.
The Canny Goat popped up in Monk Street around four years ago and boasts a menu of fine speciality coffees and tea, plus plenty of cakes and toasties and snacks to keep you fuelled. But why rush off when you can spend some time in its bijou little terrace area?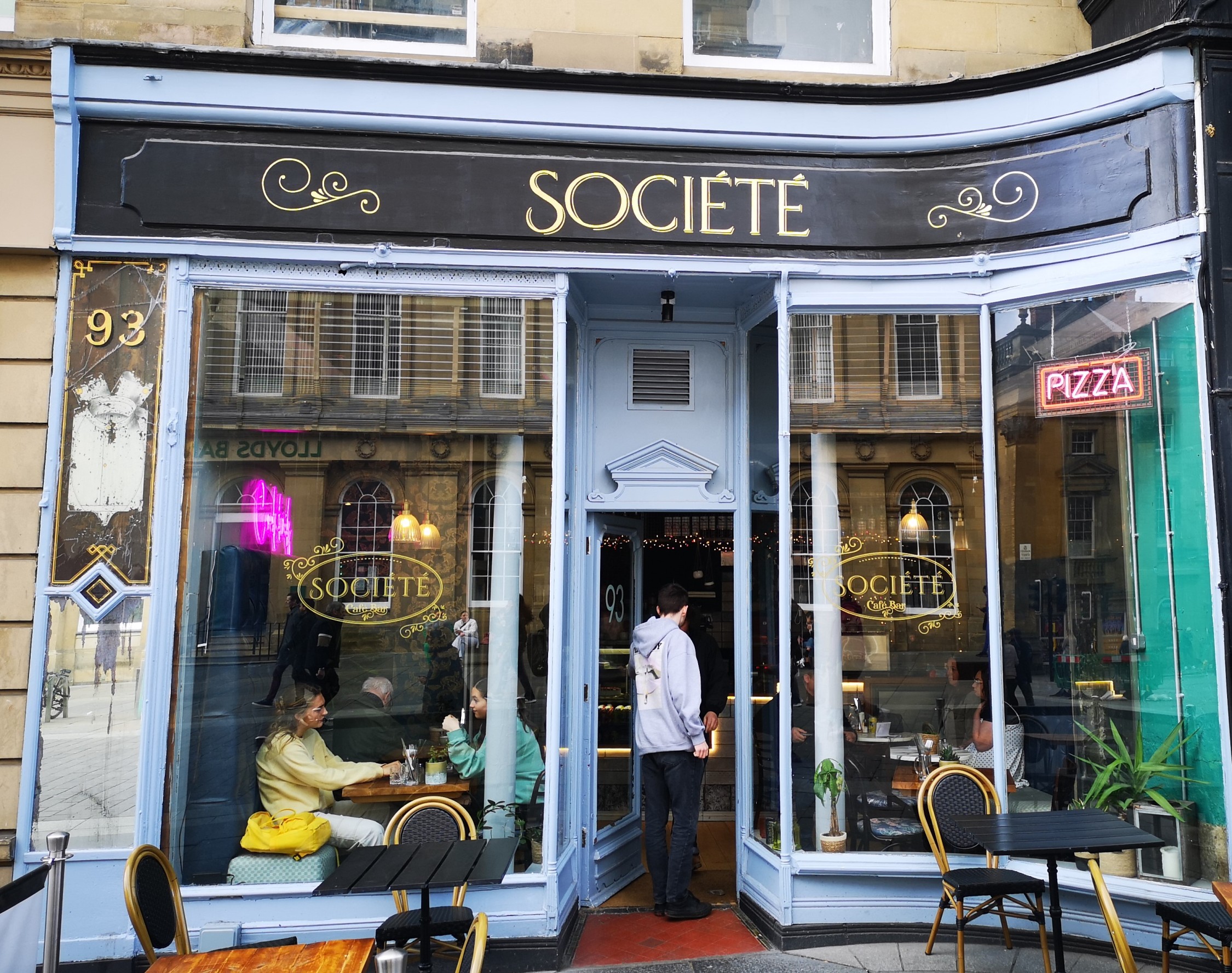 Image: Societe Cafe Bar
Société Café Bar only moved to its current location at the top of Grey Street around a year ago but it's already a popular spot for pizzas, breakfasts, sandwiches, coffee and cocktails. And it's ideally placed for watching the word go by too.
A little further down Grey Street you'll find Grey Owl, another fairly new café-bar with a fine outside seating area so you can spend a lazy old time sipping cocktails, tucking into cheese boards and just living your best live.
Blakes is a veteran compared to those and has been fuelling the workers and the shoppers of the city for a long time. The menu is simple but appealing and the seated area on Grey Street is a real suntrap on the right day.
Views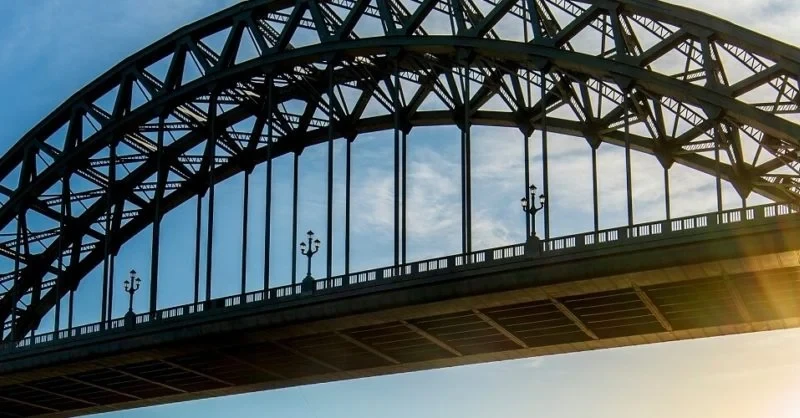 Image: The Tyne Bridge
Newcastle is a grand city full of grand buildings, and with grand buildings you often get grand views. There are plenty of places to take it all in, perhaps none more prominent than the Tyne Bridge itself. Make your way up to the bridge – almost 100 years old! – and find a sweet spot on the pavement halfway across the river and it's all there: the magnificent Tyne with all its other bridges, the two quaysides and the city rising up from the river. Impressive stuff.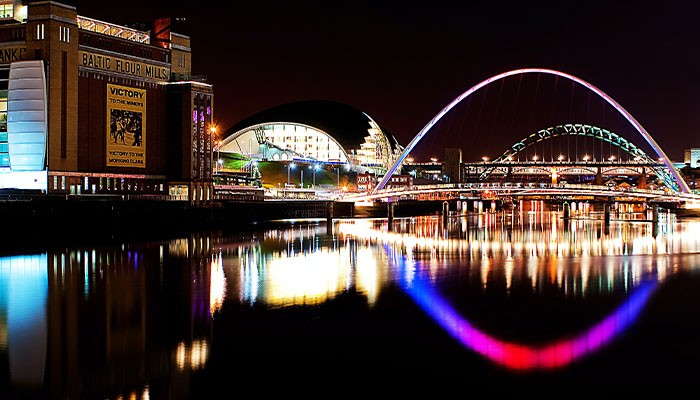 Image: The Tyne River
And Newcastle Quayside seems to be improving all the time. It's a lovely place for a stroll and anywhere you stop there's so much to see up and down the river. Plenty of places for a coffee, a pint or a snack too. The views are especially impressive at night when the Millenium Bridge is lit up.
Rivalling the Tyne Bridge for commanding views is the castle keep of Newcastle Castle. Perched above the city with views over the river, a visit to the castle is one of the best ways to really get a feel for the city's layout. The castle is open every day, with a variety of tours and events to tempt you through its ancient doors.
A minute's walk takes you to the equally impressive Newcastle Cathedral, equally steeped in history and also blessed with an incredible view from its Lantern Tower. A few times a month over the spring and summer there's a tour up the 162 steps to the top so visitors can experience the panoramic views. Check the website for the next tour, and remember it's unfortunately not available to anyone with medical or mobility issues that might make the walk to the top a problem.
Also offering spring and summer tours to its very top is Grey's Monument, right in the heart of the city. The 30-minute tour – available in a variety of packages and again only available to people who are able to tackle the 164 steps up and down – will give you access to astonishing views of the city and some history of the monument and surrounding area too.
Beer Gardens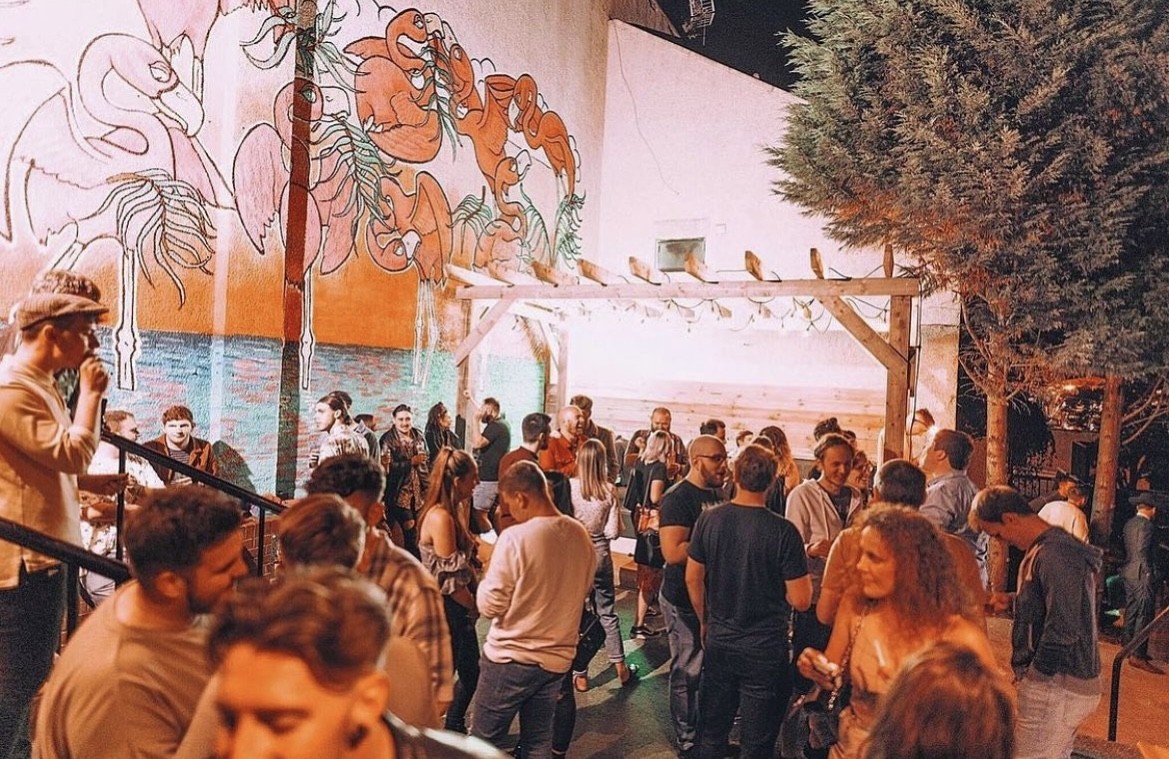 Image: The Market Shaker
After all that, you probably want a drink and again, and there's plenty of venues in the city where you can have that al fresco too. Old and full of character, the Old George Inn - just off Bigg Market - has a compact seating area that's lovely on a warm summer night. But while it might be Newcastle's oldest pub, it's full up to date with its facilities – pub food, live sport on the TVs and open mic nights – so there's always lots going on.
The Hancock is nowhere near as ancient but also has plenty to keep you happy from fine pub grub to bottomless brunches, big screen sport to a pool table. And it also has an excellent outside area that's perfect for a pint as the sun goes down.
Just four years old, The Market Shaker, right in the centre of Newcastle's vibrant night life, is a vibey, lively bar with plenty to offer the partygoers, not least a well-designed – and surprisingly spacious - garden area to cool off between spells on the dancefloor.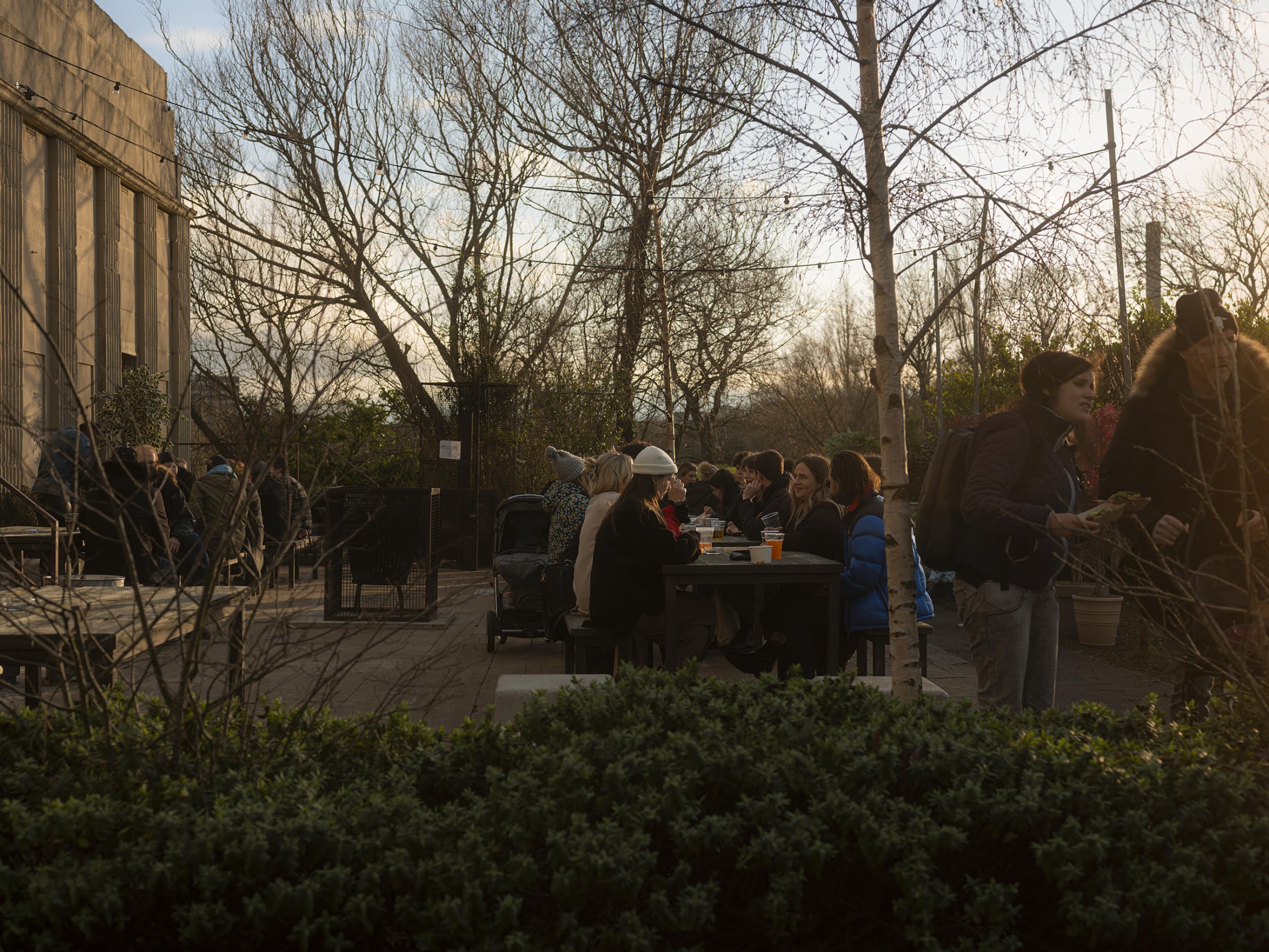 Image: Wylam Brewery
With its art deco building dominating the aforementioned Exhibition Park, Wylam Brewery – formerly the Palace Of The Arts – is a wonderful place for an outdoor drink. It's an atmospheric venue with plenty of well-placed seating and more often than not there's something going on, from the regular Food Battles to gigs and more.
There's a lot of ways to spend a spring day in Newcastle, from breakfast to cocktail hour. Take in some green spaces, soak up the atmosphere outside a café, eat well, take in a stunning view. So gather some friends and make a day of it!
Report incorrect information