Events
Lazy Bear Tipi Bar: Central Station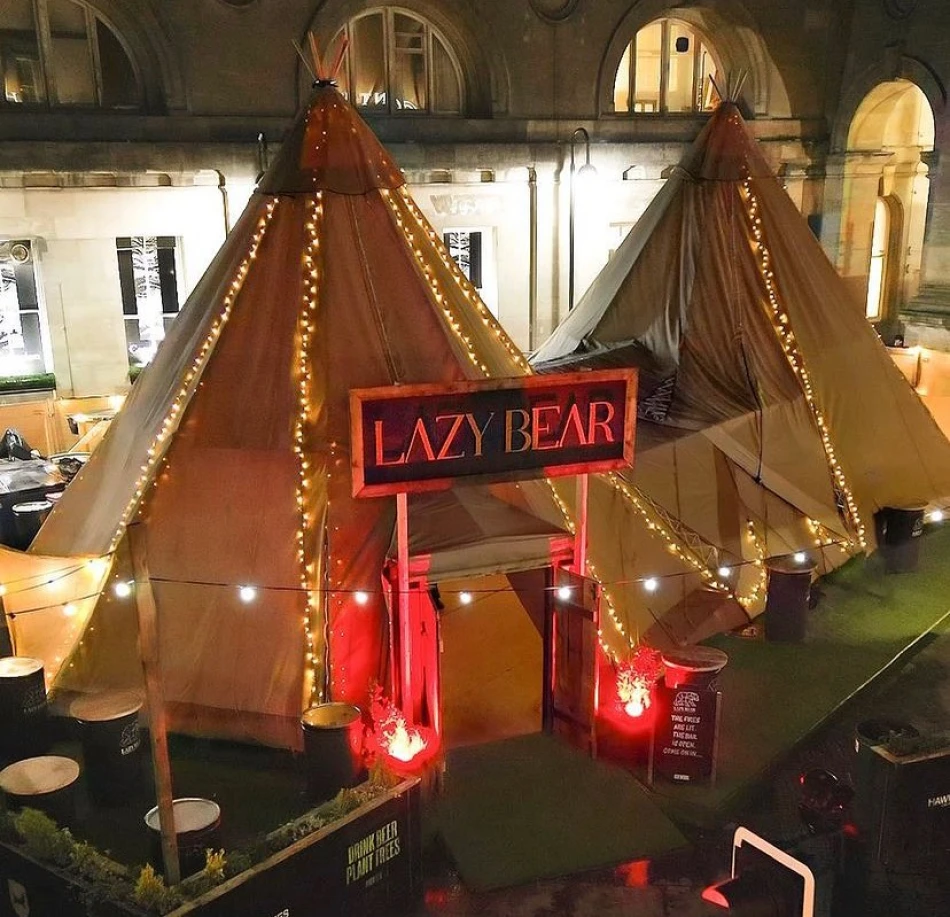 The Lazy Bear Tipi Bar makes a grand return to Central Station this Christmas to spread festive cheer throughout the season!
The Irish-themed tipi has plenty of tipples on offer - from Irish whiskey and coffee to ice-cold Guinness, plus loads of festive seasonal drinks like mulled wine, hot chocolate and mulled cider. Scream for Pizza will also be on hand, dishing out their delicious artisan pizzas.
With cosy blankets, fire pits and comfortable seating, it's the perfect place for drinks and food with friends and family or simply taking a break from Christmas shopping.
Duration
20th October 2023 - 1st January 2024
Location
36 Neville St, NE1 5DF
More about this venue
Report incorrect information