Things To Do
Spotlight On… Mother Mercy's Neil Donachie
We speak to Mother Mercy owner Neil Donachie about his award-winning Newcastle cocktail bar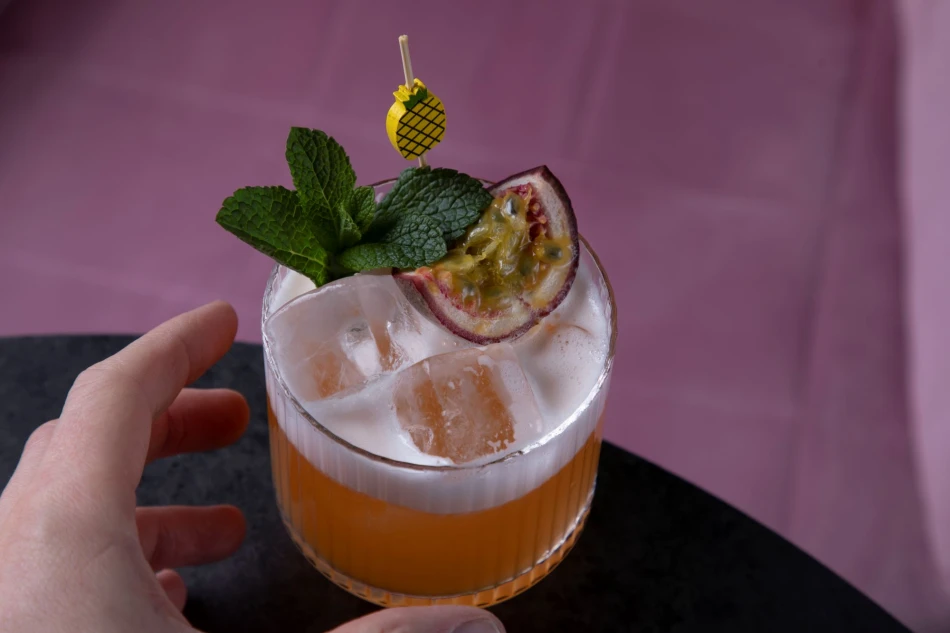 Since co-owners Neil Donachie and Luke Comer launched Mother Mercy, the brand has demonstrated remarkable growth in just a few short years, earning renown as a premium cocktail destination while also establishing multiple additional locations within the city centre and beyond.
With a brand-new venue, Café Mercy, set to open 25th August on Newcastle's Grey Street, NE1 caught up with Neil to find out about his journey so far and his love of Newcastle.
Any cocktail fan worth their salted rim will already know of Mother Mercy, the Cloth Market cocktail bar that opened its doors in late 2019. Tucked away in an underground basement, the bar offers table service and a menu of carefully curated cocktails served up in intimate and sophisticated surroundings.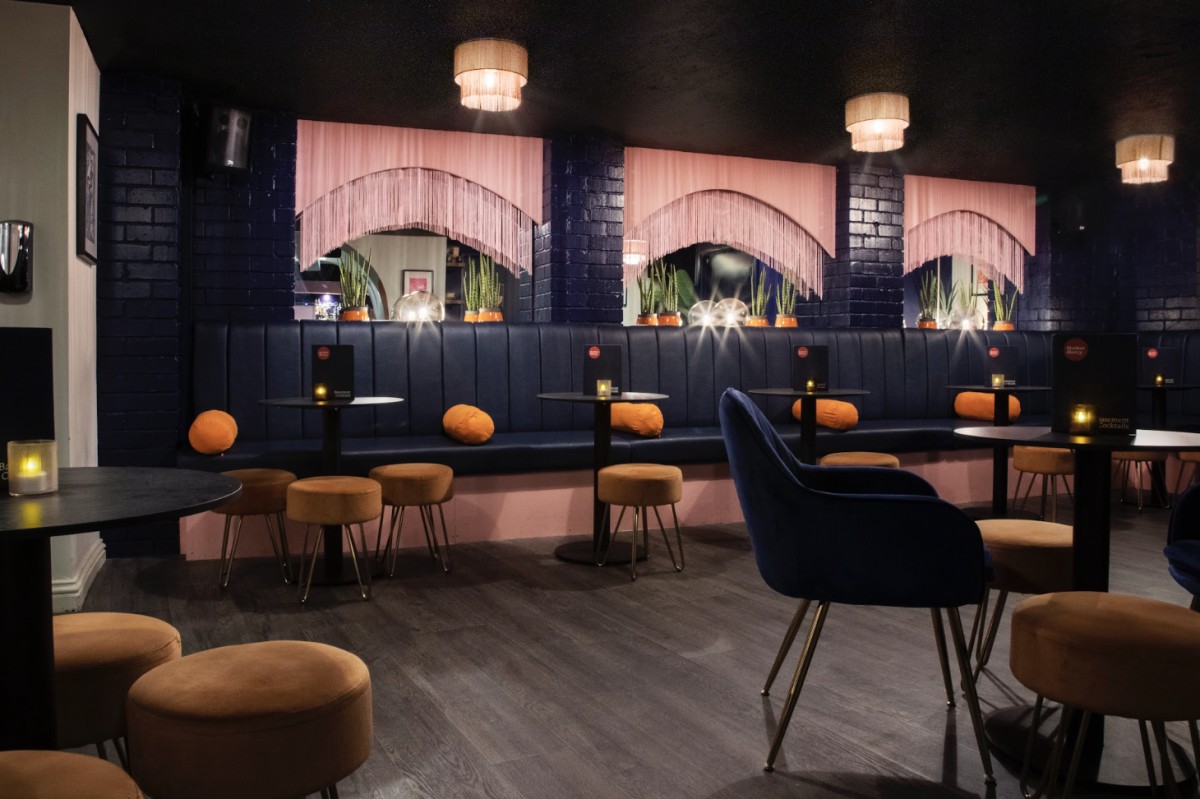 Mother Mercy's Cloth Market venue
The bar may have been booming at first, but things haven't always been easy for Mother Mercy. Just five months after opening, the pandemic hit and bars across the nation were told to shut up shop, throwing a spanner in the works for the newly established venue.
"Because we were in a basement space, we were one of the first to shut and one of the last to open as we didn't have the option of an outdoor area or large spaces," explains Neil. "We were really in survival mode for about a year-and-a-half."
But survive they did, adapting to the times by setting up a home cocktail hotline brilliantly dubbed 'Mother Knows Best', offering mixology advice during the lockdown and introducing a cocktail delivery service. Soon enough, things returned to relative normality and Neil set about expanding the Mother Mercy brand.
First came their cocktail container at By The River Brew Co's HWKR Market across the Tyne in Gateshead in the spring of 2022, which was swiftly followed by a partnership with Fenwick, which saw Mother Mercy open a bar in the iconic department store's newly revamped atrium space, adding another successful string to the brand's bow.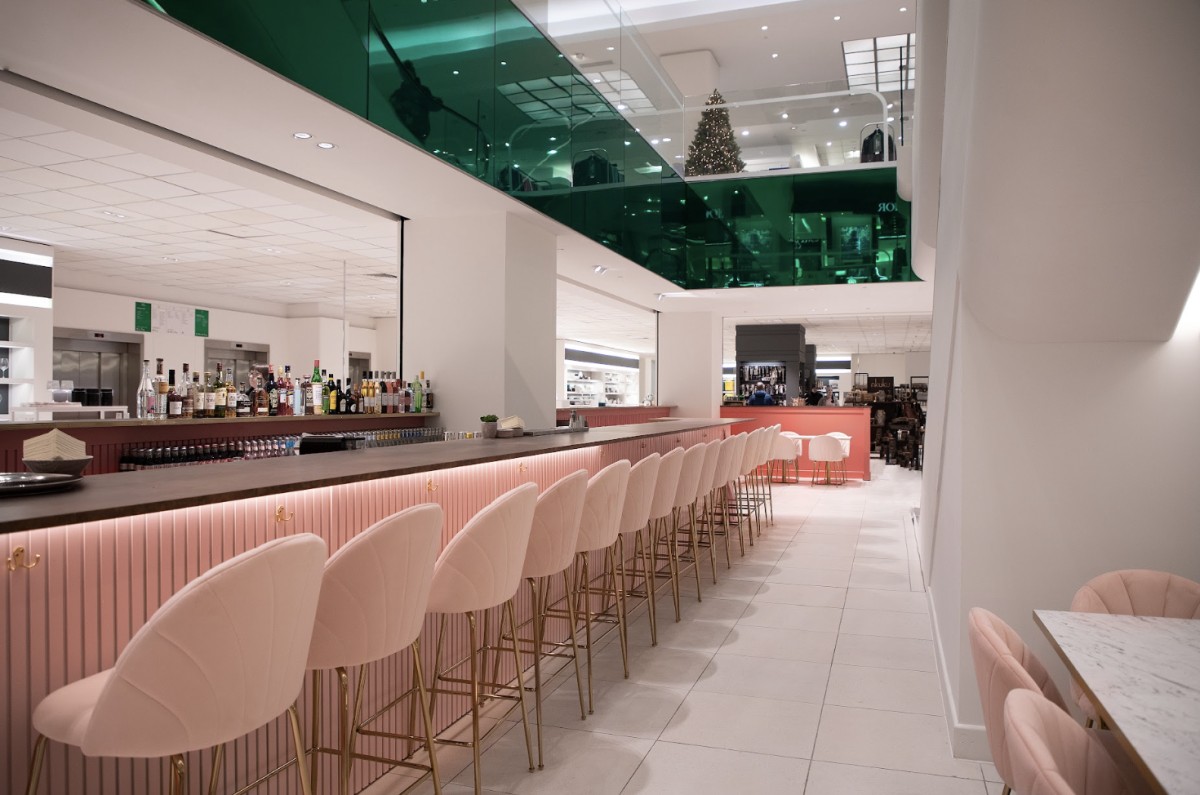 Mother Mercy's bar in Fenwick
"It was so busy you couldn't get a seat at the bar for about two weeks," says Neil. "The Fenwick crowd were really receptive to it and it felt like we opened ourselves up to a new audience and demographic – a premium clientele who are passionate about the Fenwick brand. It was important that they liked us as we didn't want to let the side down. We have loads of plans with our Fenwick venue to continue on the same trajectory which we're really excited about."
Mother Mercy didn't just expand their portfolio considerably last year; they also achieved richly deserved recognition both locally and nationally. In early 2022, the Cloth Market venue was named one of the Top 50 Cocktail Bars in the UK and later in the year won Best Bar at the Chronicle's Newcastle Loves Awards.
Considering Neil and Luke's experience in the hospitality industry, it's not surprising they've developed such a successful brand. Luke co-founded award-winning Liverpool cocktail bar Present Company, while Neil has worked at legendary local venues including former Pilgrim Street favourite Popolo and Kenny Atkinson's Michelin star restaurant House of Tides alongside stints at Northumberland-based soft drinks brand Fentimans and The Beaufort Bar in London's luxury Savoy Hotel.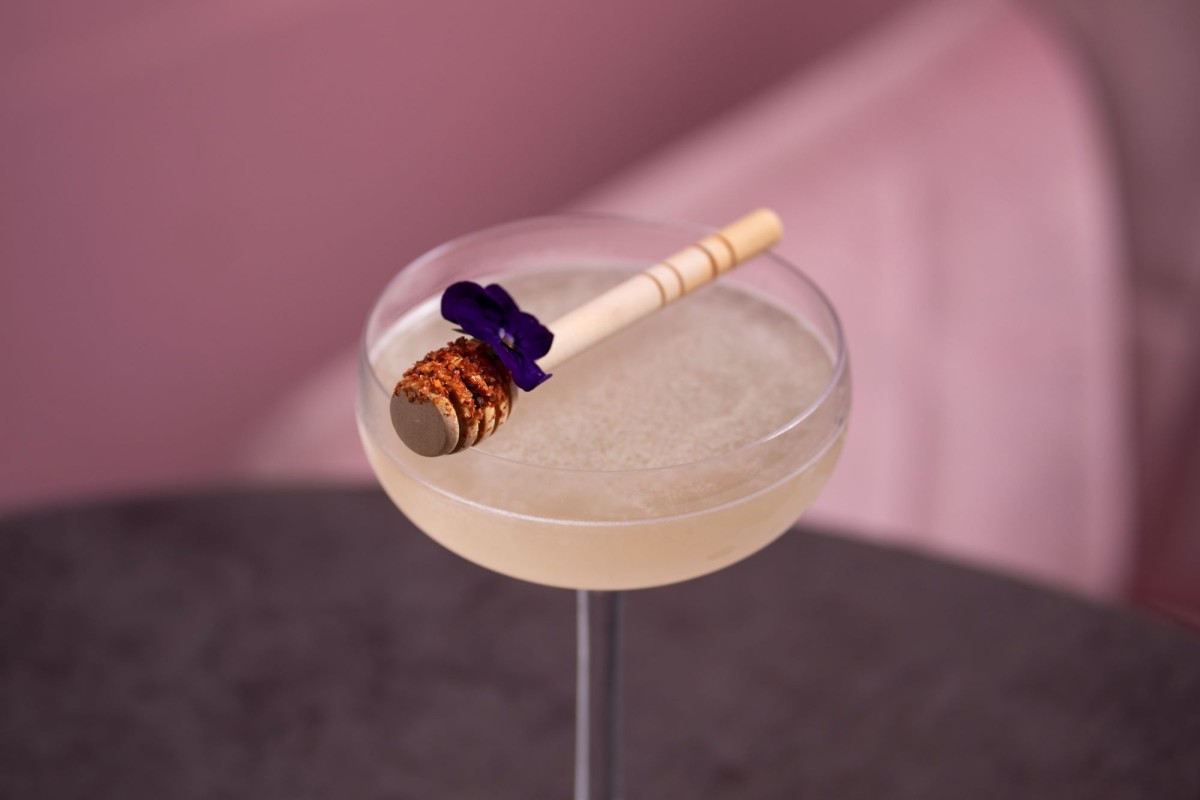 A Mother Mercy cocktail
Neil credits that experience with both igniting his love of cocktails and helping him guide Mother Mercy into the brand it is today.
"I worked at The Savoy for nearly four years and fell in love with cocktails during my time there," Neil tells us. "I was around a team of world-class, industry-leading professionals and learned everything I know now from them which has definitely helped inform our ethos at Mother Mercy."
Despite the allure of London, Neil always planned to return home to the North East and set up a bar in his hometown.
"It was always an ambition of mine. I'm proud of Newcastle and being from the North East and always wanted to come back," says Neil. "I always felt there was a gap in the market in Newcastle for a bar focused solely on high-quality cocktails that offered table service seven nights a week."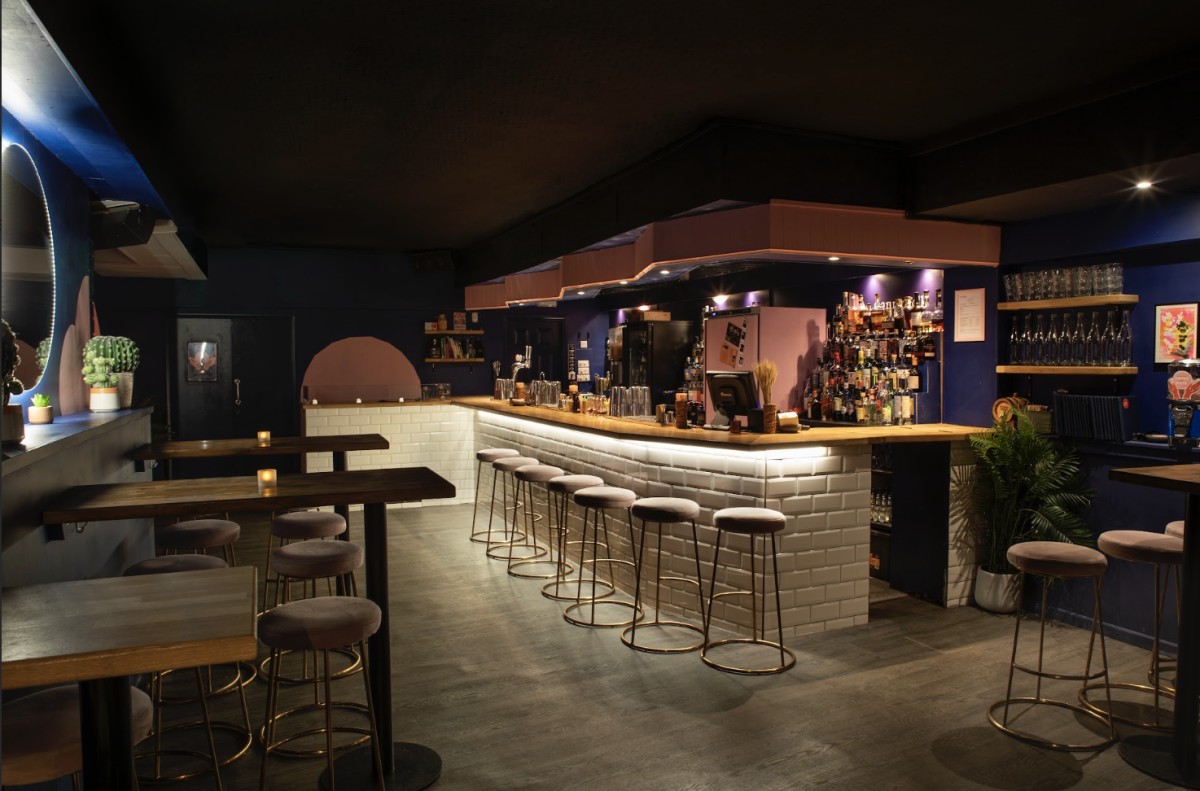 The bar at Mother Mercy on Cloth Market
Neil's love of Newcastle and its people is obvious, and he's clearly proud of how our hospitality industry is helping put the city on the map.
"I think the nightlife and hospitality scene, in general, is amazing," he says. "People here are very friendly, and the hospitality is genuine. I love how lively it is too: we're renowned for wanting to have fun and don't take ourselves too seriously which I think is really important."
Newcastle has certainly helped nurture the Mother Mercy brand and it looks like 2023 is set to be another big year for the business. This summer saw Neil and Luke set up another space at By The River Brew Co – the delightfully named Sunset Spritz Terrace – and they've just announced the opening of another venue, Café Mercy, on Grey Street.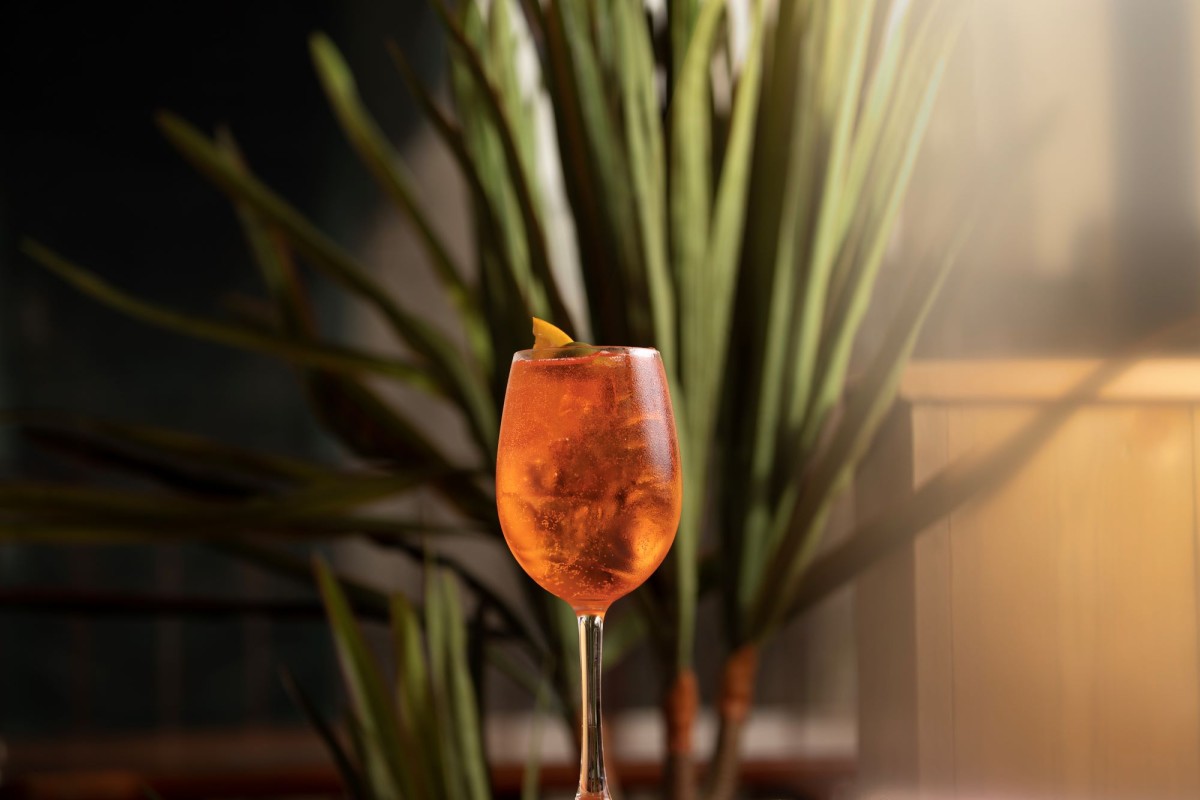 A cocktail at Cafe Mercy
Set to open on Friday 25th August in the former Dacantus site, Café Mercy is designed to complement Mother Mercy's offering whilst also giving guests something a little different.
"We're trying to create a more European café-bar vibe at Café Mercy," explains Neil. "We recognise the great things we've done at Mother Mercy, but see our new venue as different, almost like a little sister. The opportunity to be on such an iconic street as Grey Street was one we couldn't turn down either and the old Dacantus site is exactly the kind of smaller, intimate space we've been looking for."
Boasting elegant Mediterranean vibes, Café Mercy promises a bigger focus on spritzes and a range of sharing dishes – think meat and cheese boards, antipasti and olives – designed to complement its drinks which will also include cocktails, wine and non-alcoholic concoctions.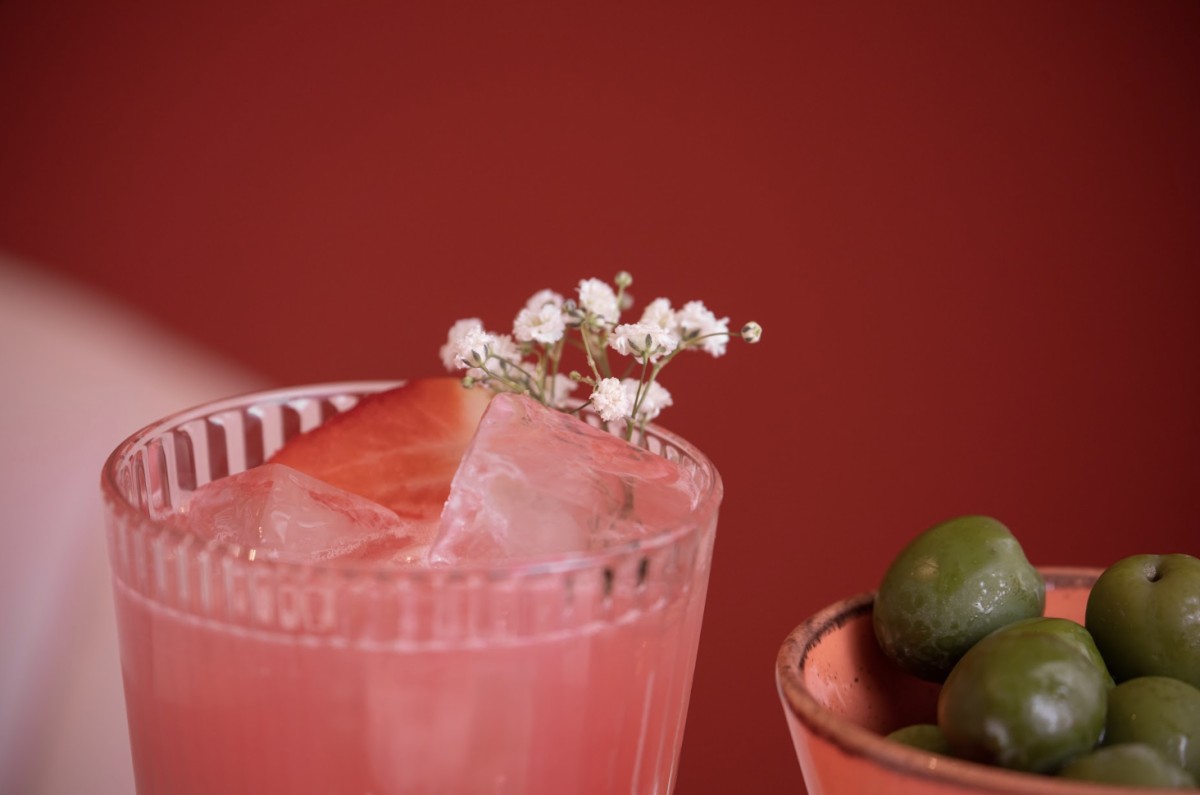 Cocktail and olives at Cafe Mercy
"The Mother Mercy team are all working really hard behind the scenes to get Café Mercy ready for the August bank holiday weekend. It's a really exciting time for the business," says Neil.
The future looks as bright as ever for the Mother Mercy brand and we at NE1 couldn't be more excited about the launch of Café Mercy and what it will bring to Grey Street and the wider city. Of course, we couldn't end our conversation with Neil without asking what his favourite cocktail is.
"I get asked this question a lot!" concludes Neil. "I'm going to say a margarita – a well-made margarita. I think simple is best."

Mother Mercy is located at 44 Cloth Market, Newcastle upon Tyne. Café Mercy will open its doors on 25th August at 30-32 Grey Street. Find out more at www.mothermercy.co.uk.
Report incorrect information