Things To Do
Introducing... Manahatta
Meet Manahatta, the newest addition to Newcastle's nightlife scene
In less than a fortnight there's going to be an exciting new addition to Newcastle's nightlife as northern bar chain Manahatta open their new Collingwood Street location with quite a fanfare.
Ahead of its grand opening on Saturday 18th November we spoke to Jess Watson, marketing manager of Manahatta's parent company Arc Inspirations, to find out what the New York-inspired bar is all about.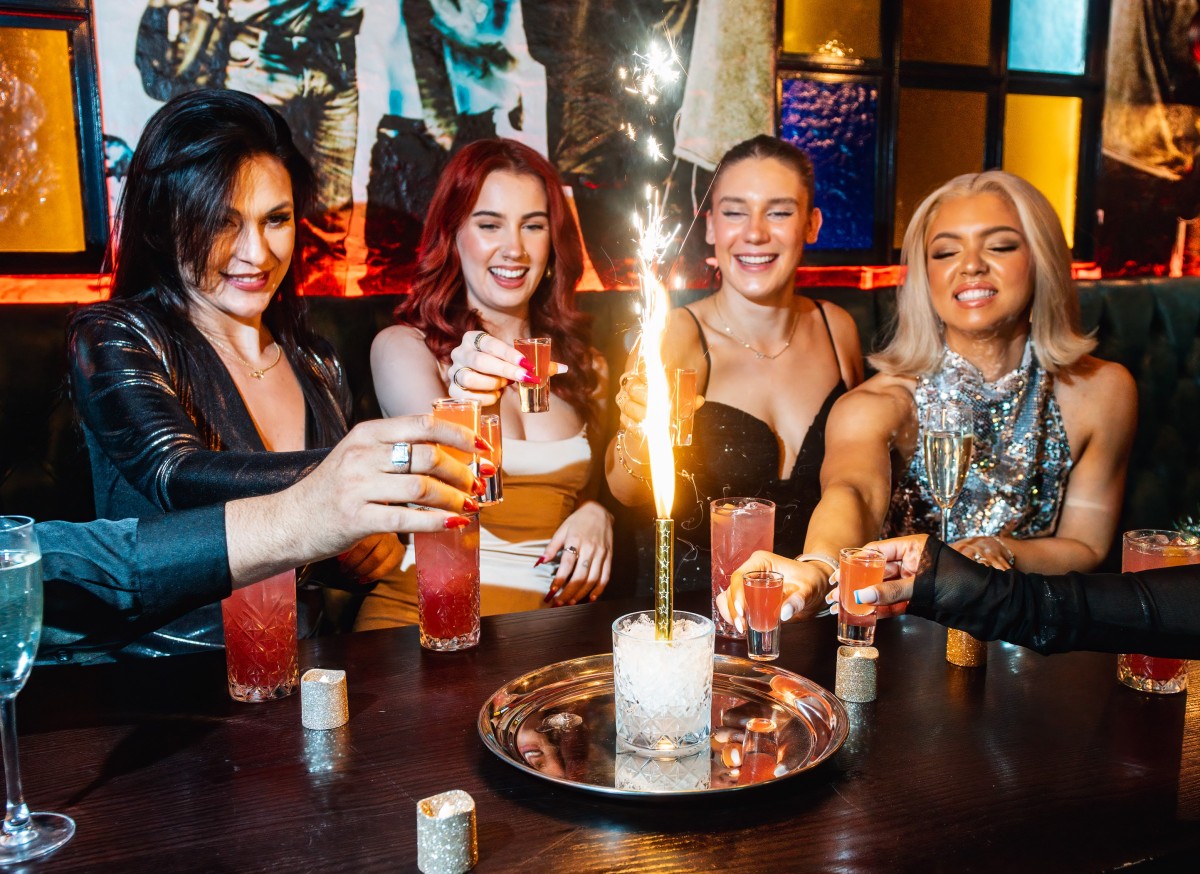 Manahatta
Manahatta Newcastle is going to be the ninth outpost in a hugely popular chain of New York-style cocktail bar / kitchens, all located in the north, and is part of the company Arc Inspirations, which was founded in 1999 and already runs the much-loved Banyan in Monument Mall. The new bar is situated in an old Grade II listed building that was formerly a bank. You've probably seen the scaffolding on Collingwood Street and wondered what was happening inside: now you know!
"The building has some amazing original features which we've worked into our interior design - a mix of new and old, creating an industrial glamour feel - which works really well for Manahatta," says Jess. "It's actually our biggest development to date and I for one can't wait to see the transformation!"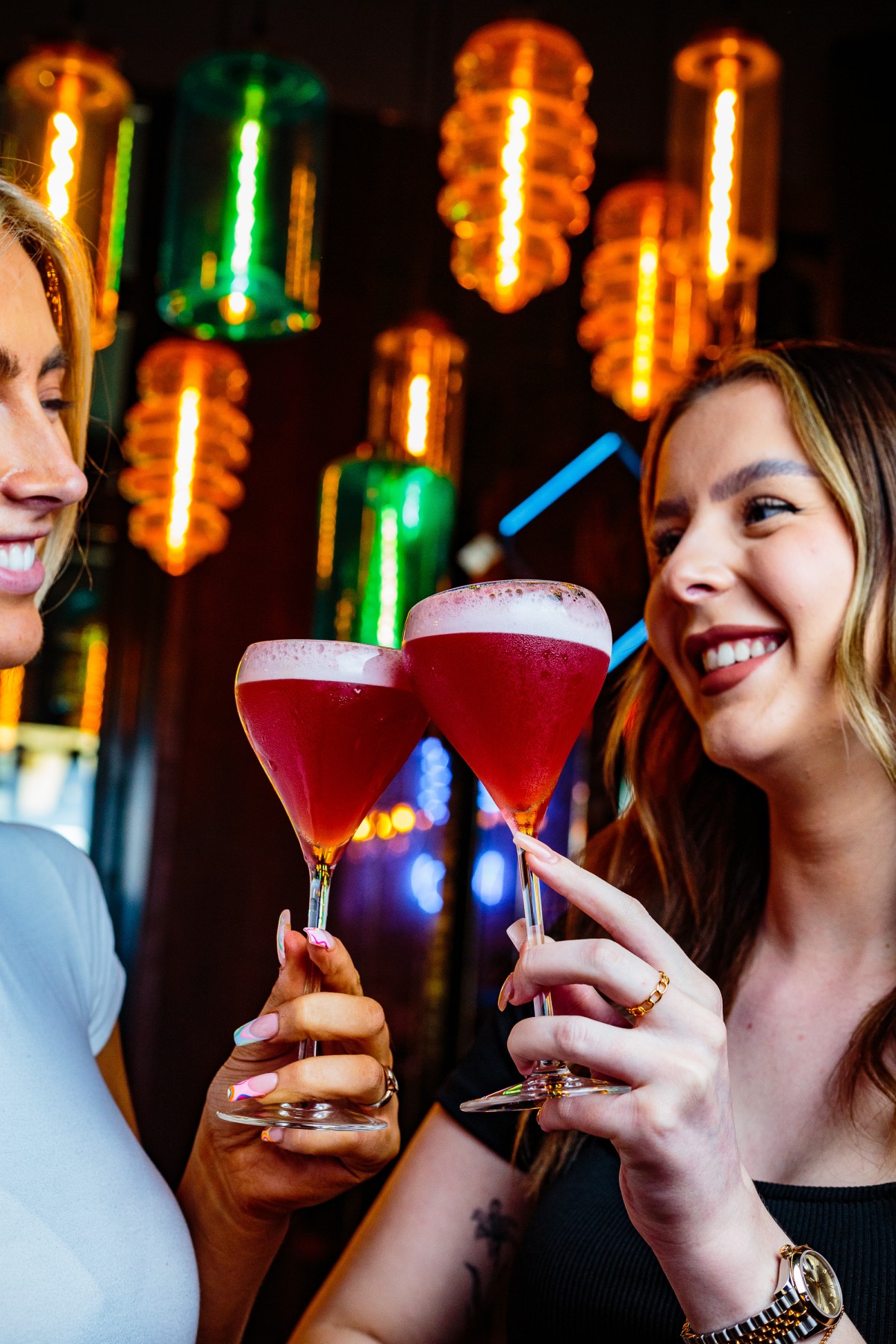 Manhatta Queen Of Hearts Cocktail
Clearly excited about the new addition to the Manahatta brand, Jess went on to describe the overall 'vibe':
"Manahatta has a really exciting feel, from the peacock blue booth seating to the neon lights, the swinging chairs to the disco balls. There's a great long bar too, and the whole thing makes you feel like you're in New York. It's the perfect place for everyday escapism."
And as for the clientele?
"Guests of Manahatta are very varied," continues Jess. "It's a very welcoming brand that attracts anyone looking to enjoy an atmospheric Bottomless Brunch, an after-work cocktail or a Saturday night party."
Spread across two floors (with the mezzanine available for private hire), Manahatta can accommodate up to 450 revellers, which makes for a lively time. There's even a private dining room by the upstairs bar.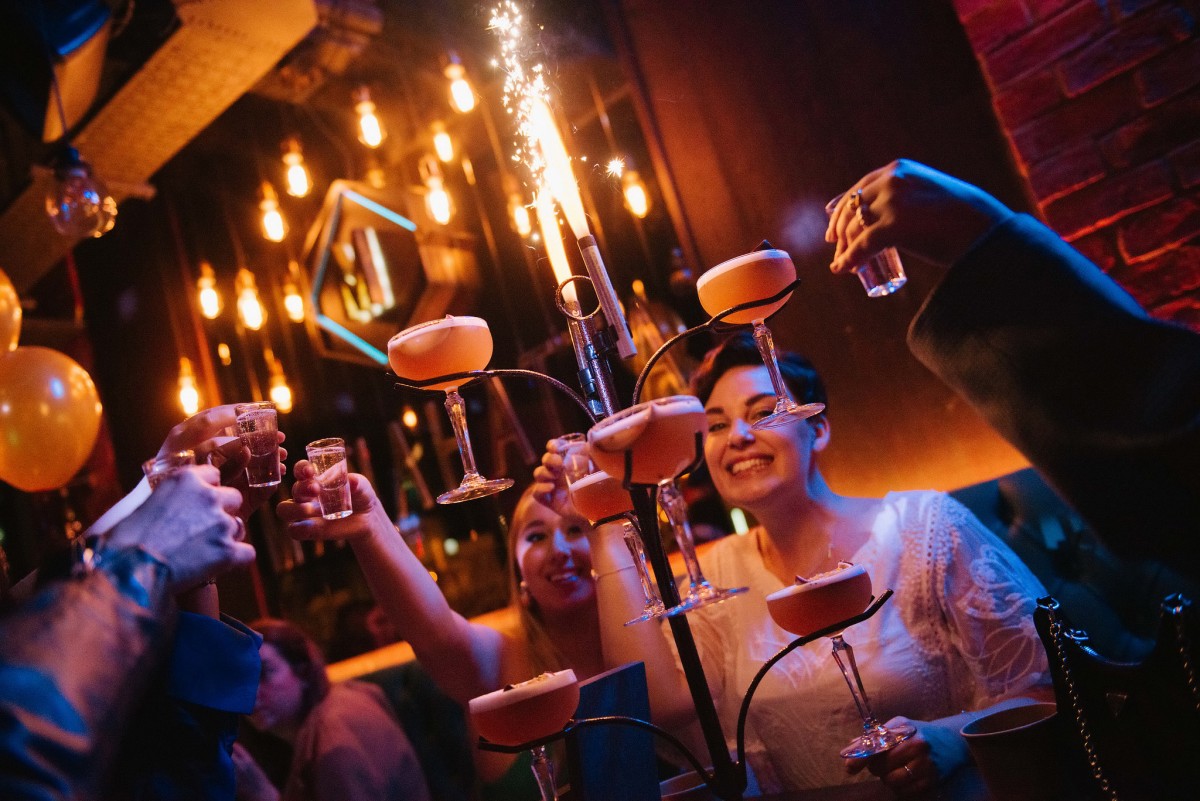 Manahatta Cocktails
Cocktails are a big part of the Manahatta appeal, and there'll be two-for-one offers from Sunday to Friday and specials like the Supersized Pornstar Martini and prosecco available in magnums.
Manahatta goes further with the bottomless brunch concept than most too, offering a two-hour experience with plenty of drinks available and a Bottomless Party option running 'til 8pm - look out for themed brunches too, like the Beyoncé Drag Brunch.
Then at 8pm, the bar turns into an exciting nightlife destination, with DJs playing up-to-the-minute bangers and party favourites until the early hours.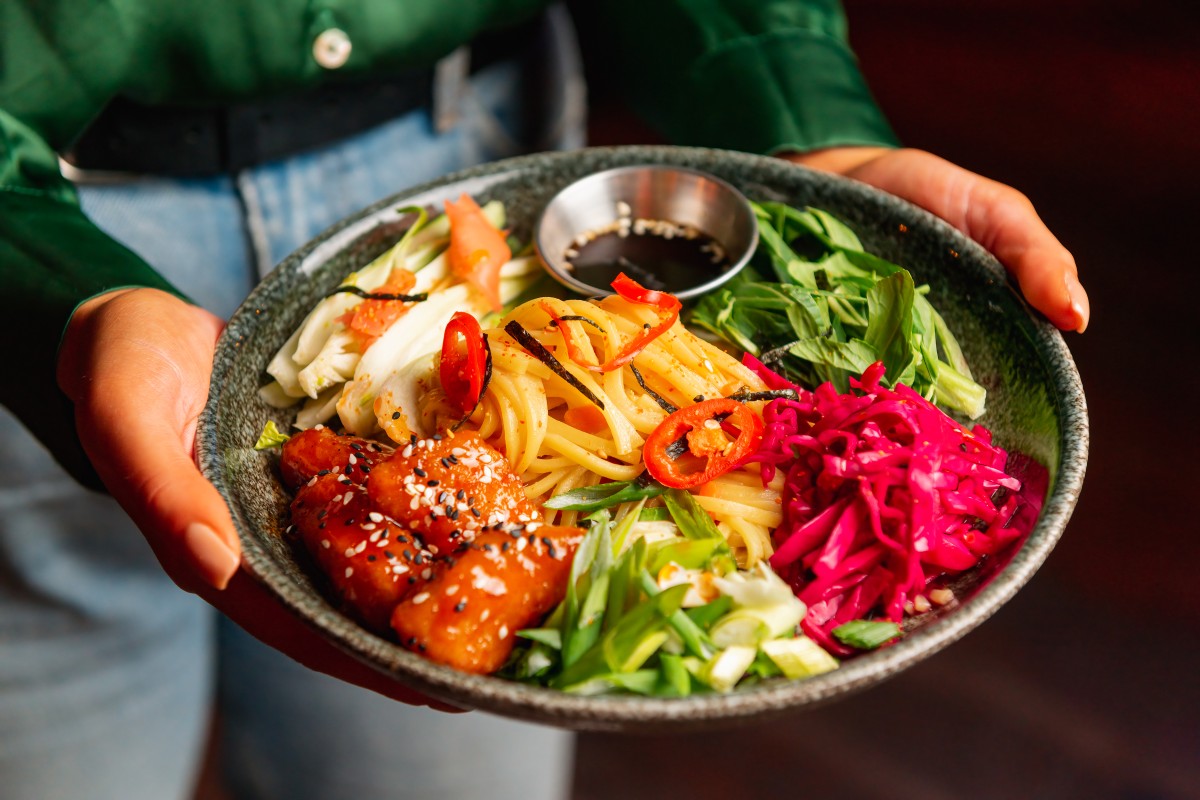 Manahatta Food
We haven't even mentioned the food yet, which is a another big part of Manahatta's appeal with delicious and varied fare inspired by the melting pot of cuisines available in the Big Apple.
"Manahatta brings the best of what's hot in New York to the table - just like in New York, there isn't one cuisine, but the best of all cuisines in one place," says Jess.
This means they'll be serving everything from gyoza and bao buns to tacos and burgers, with plenty of veggie and gluten-free options too.
"Our small plates are inspired by the big city and the steak frites is a best seller," Jess adds. "We're also just putting the finishes touches on some newly developed Newcastle specials too, which will be ready for opening."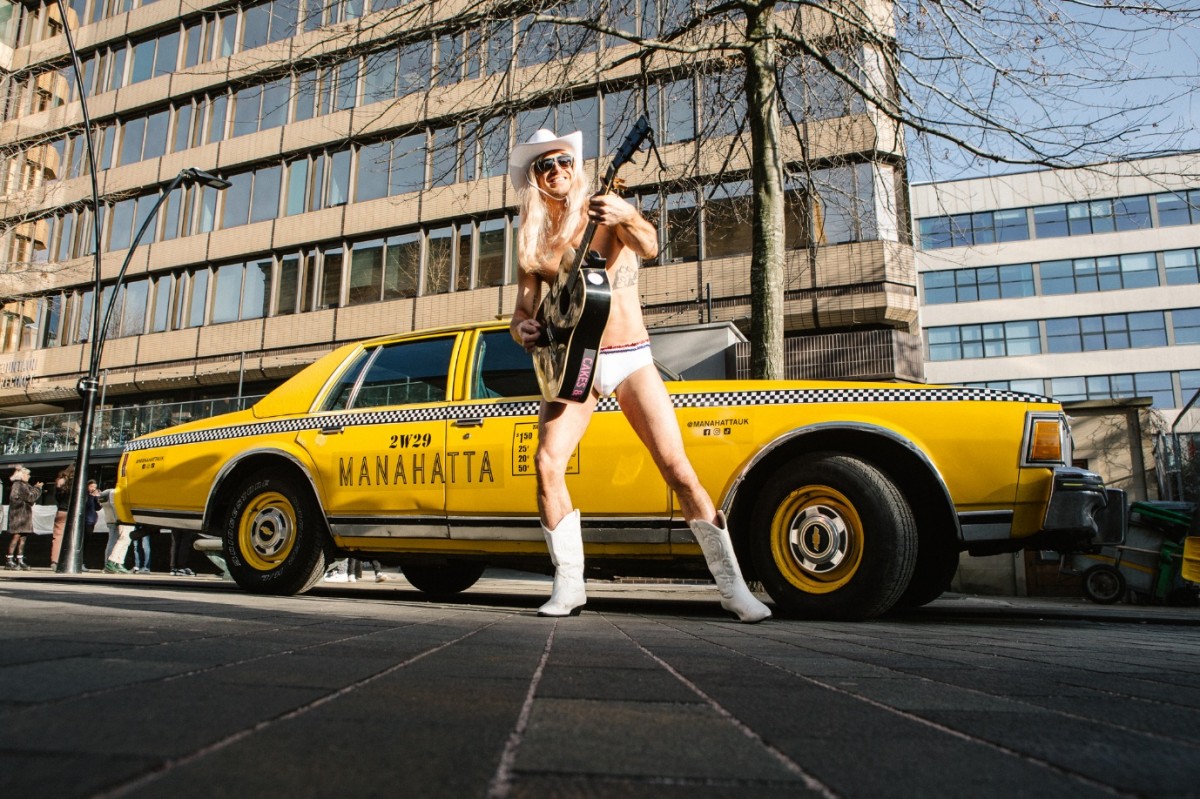 The Naked Cowboy
As you'd expect from such a major opening, the Manahatta team are pulling out all the stops to make a big impact.
"Although Newcastle has a buzzing nightlife already, we don't believe it has anything quite like Manahatta and we've been excitedly waiting for the day we finally open on Collingwood Street!" says Jess.
If you were out and about in the city this weekend you might have spotted the Naked Cowboy, a busker in the city centre dressed in just his boots, briefs and hat (a tribute to New York's famous street performer) who was joined by a classic yellow cab touring the area taking photos.
On Manahatta's launch day on Saturday 18th November, there'll be a big promotion at the foot of Northumberland Street between 10am and 4pm. Dubbed 'Santa Slays', the team will be dishing out gift bags with money-off vouchers for Manahatta and special discounts at a range of local businesses.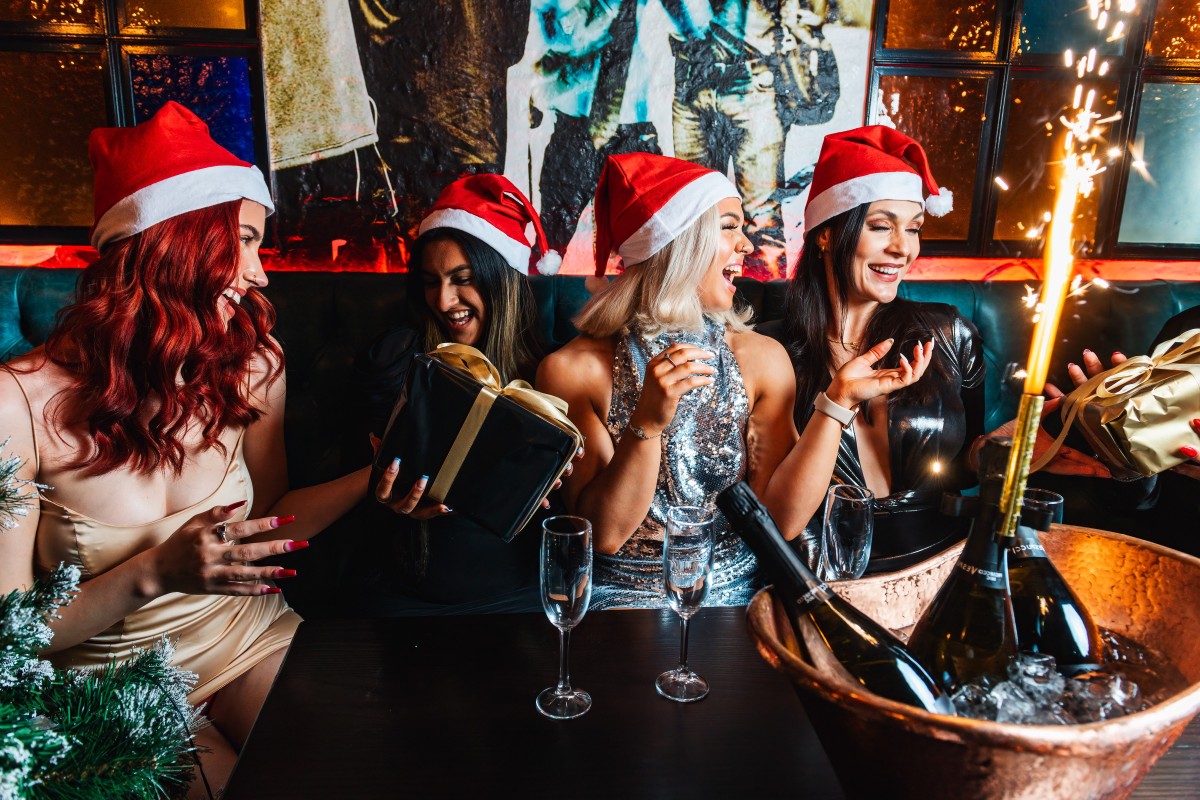 Manahatta Christmas
The whole Manahatta team are also extremely excited that they're opening the Newcastle bar slap bang in the middle of the build-up to Christmas.
"It's the best time of year in this industry and everyone is out celebrating and in high spirits," Jess explains. "Manahatta is just the ultimate place for a great Christmas party."
With that in mind, check out the various ways the bar is offering to celebrate - from Christmas menus to festive drinks and seasonal bottomless brunches - and get booked in for some festive fun at the city's newest hotspot.

Manahatta is located at 9-17 Collingwood Street and opens on Saturday 18th November.
Related tags
Report incorrect information