Things To Do
Get to Know… KC Square
We chat to the team behind KC Square, an exciting new Korean cafe on Leazes Lane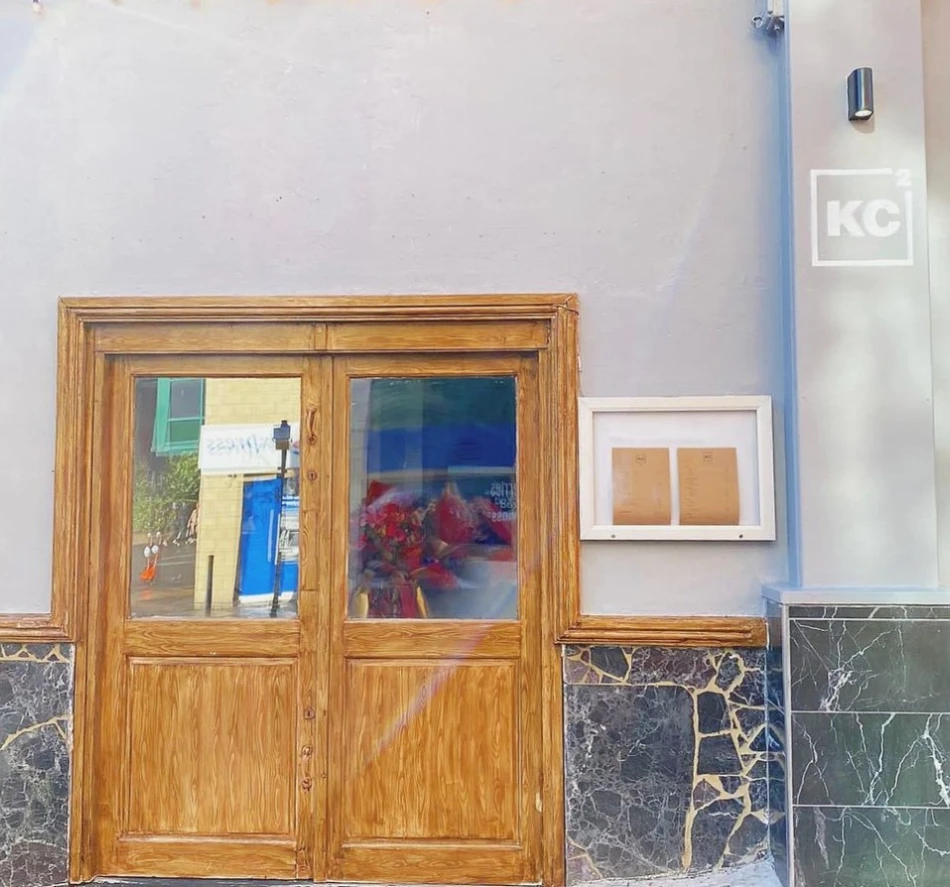 A recent but welcome addition to Newcastle's food scene, KC Square is a Korean-style café with an interesting backstory and some seriously delicious food.

With interest in Korean culture at a peak right now (from K-Pop to Korean cinema and beyond), KC Square proved a timely opening when it appeared on Leazes Lane back in February. We caught up with co-founder Kwong Hong Koo to find out a little about how the café happened and what they offer.
KC Square's story actually began with some Newcastle University friends of differing nationalities making some kimchi at home.
Kimchi has experienced something of a boom in recent years, but in case you've missed out, it's a traditional Korean dish of fermented, seasoned vegetables – cabbage, Korean radish, carrot – that's not dissimilar to sauerkraut but more spicy and tasty.
"In the beginning, we just wanted to make kimchi for fun," explains Koo. "We distributed some of our homemade kimchi to our friends but got feedback that we could take it further so we started to sell it in November 2021."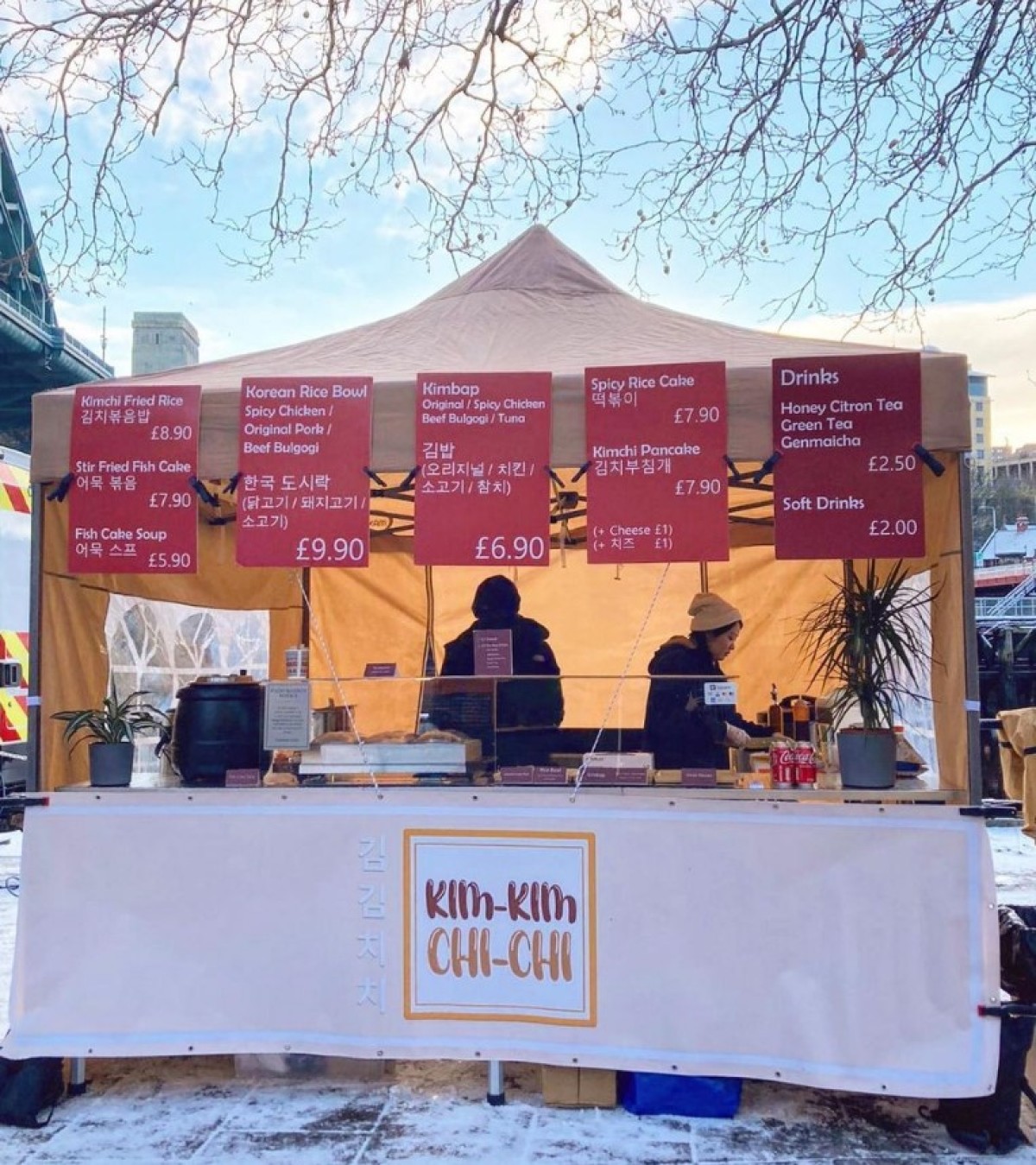 The Kim-Kim Chi-Chi Market Stall
Adding some other Korean foods to their offer and naming themselves Kim-Kim Chi-Chi ("because we think that is hilarious!"), they started selling through Hungry Panda and Deliveroo. Circumstances led to a hiatus a few months later but they reappeared in October of that year with a stall on the Sunday Quayside market and then other markets too – Jesmond Food Market, Ouseburn Market and more.
As well as selling kimchi, there were Korean BBQ rice bowls and traditional street food like spicy rice cake (tteokbokki), fish cake soup and seaweed rolled rice (kimbap). The stall stopped once the café opened but there are plans to start it up again once KC Square is established.
Having started looking round for a commercial kitchen and storage space, it occurred to the KC team that they might as well just open a café instead and started looking for a suitable space.
"We viewed a few shops that didn't quite suit our needs," Koo explains. "But finally, we settled down at 3 Leazes Lane."
After extensive renovations and a private launch party that saw them inundated with goodwill and flowers from friends and family, the café opened as KC Square Café in late February this year.
"The name is based on mathematical equations from acronyms of KimKim-ChiChi (K x K x C x C) = (KC) 2 ). It can also be defined as Korean Cuisine, Korean Culture, Kimchi etc," Koo adds.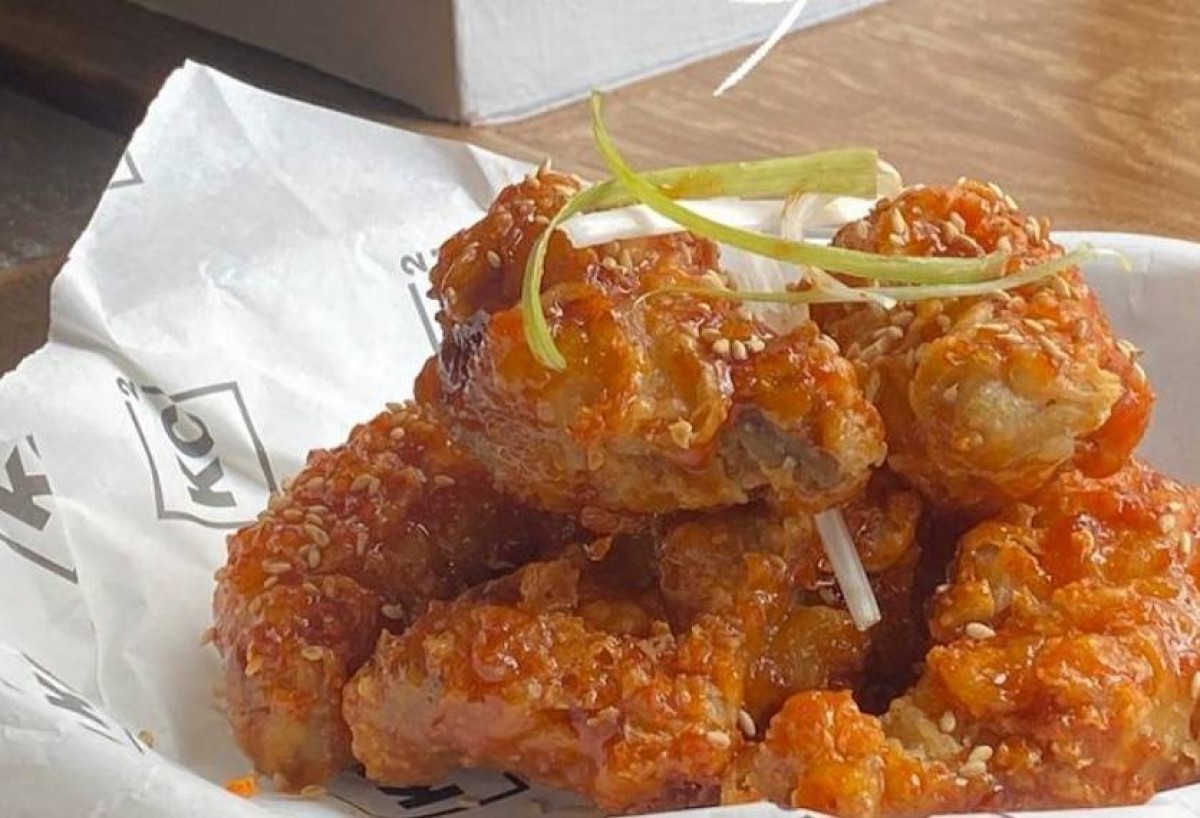 KC Square's Korean Fried Chicken
For those unfamiliar with Korean food, Koo helpfully describes the cuisine's flavours and traditions.
"Korean food is one of the most nutritious, balanced cuisines in the world and has a delightful mix of flavours, colour and textures," says Koo. "The most familiar for the first timer is probably kimchi. It has a unique tanginess and helps with a healthy digestive system.
"When it comes to traditions, Korean cuisine is very much based around a communal dining experience," he adds.
We followed up by asking what a newcomer should try on a first visit to the café and Koo had some great suggestions.
"We would recommend trying out our Korean fried chicken (KFC) to a first timer," Koo says. "It's juicy on the inside, crispy on the outside and it has five flavours to choose from. We'd also recommend trying one of our signature dishes, spicy rice cake, which uses rice, fish cake and vegetables to create a balance of sweet, spicy and savoury flavours. Last but not least, we would recommend fish cake soup a to first timer. It comes with two skewers of fish cakes and our homemade soup. It's known to be a real winter warmer during cold days."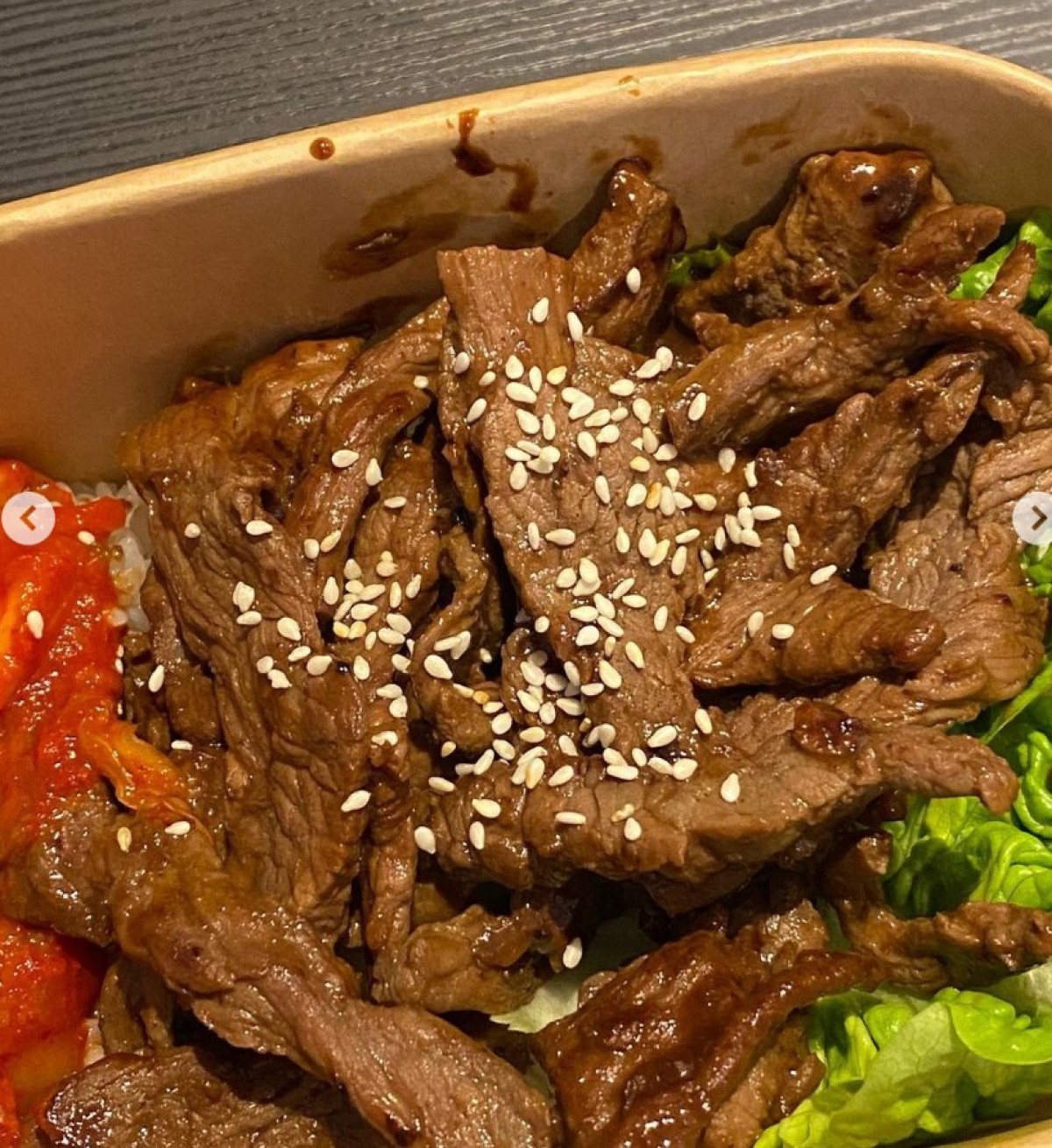 KC Square's Korean BBQ Rice Bowl
The KC Square menu is stacked with unfamiliar but appealing dishes – rice bowls packed with sushi rice, kimchi and a choice of meat (which Koo describes as KC Square's most popular dishes) and Korean kimbap, a sushi-like dish but mostly with cooked ingredients. They also sell Korean Coconut Milk Coffee, which is kind of like Brazilian coffee with hazelnut undertones and a coconut milk to reduce the bitterness.
For the time being, the KC Square team are going to concentrate on getting things established and expand the menu. But as Koo explains, there are bigger plans for the future.
"We envision a café that not only serves delicious food but also hosts captivating handcraft classes. We have the space for these sessions and we hope to find local artisans to hold classes so that we can support local businesses," says Koo. "And we're still looking forward to heading back to the Sunday Quayside market because that's where we started out journey!"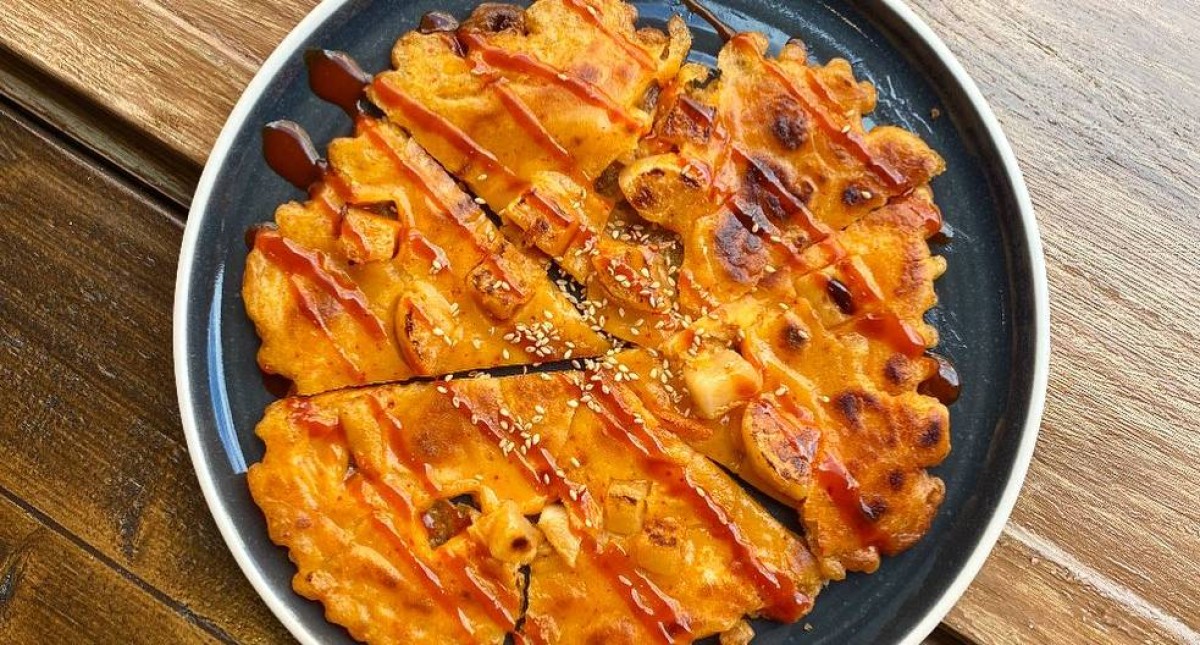 KC Square's Kimchi Pancake
Any new arrival on the Newcastle dining scene is welcome, especially when it's bringing us a fairly new or under-represented cuisine, and all the reports from KC Square suggest they're doing everything right, which is lovely to hear. So whether you're jonesing for kimchi or keen to try out some Korean BBQ, there's a great new café where you can do just that.

KC Square is located at 3 Leazes Lane and is open from Monday to Saturday between 11am and 8pm.
Related tags
Report incorrect information