News
Victors Restaurant is Launching a Brand New Menu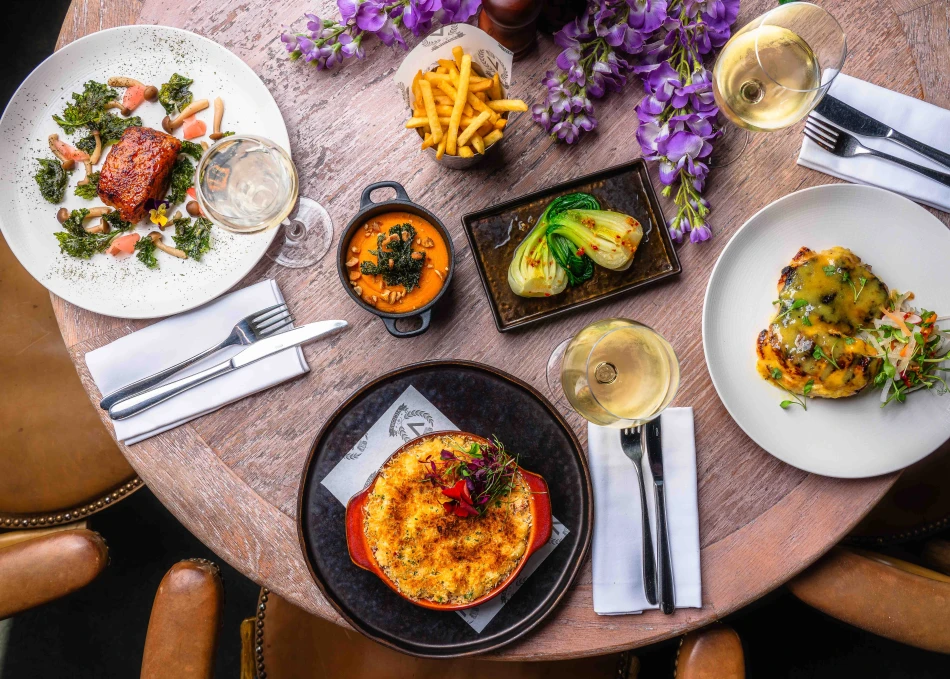 Upscale yet informal, Asian-inspired dining, remains at the forefront of what Victors do, and they've revamped all areas of their a la carte menu to bring you an elevated Victors experience.
From small plates, large plates, and sides, to a sharing dessert you will not want to skip, you'll find that refined Victors flair running right through every new dish.
A Lobster Lover's Paradise
Sink your teeth into not one, but three lobster additions: succulent lobster rolls, creamy lobster mac and cheese, and their ultimate surf and turf half lobster upgrade, to take your steak to the next level.
Larger Than Life Large Plates
Indulge in the exquisite Japanese flavours of our miso blackened cod with pickled shimiji mushrooms, a perfect blend of savoury and sweet. Or, pack a punch with the zingy yuzu lemon chicken, for a refreshing lift.
S'mores Sharing Dessert
Set to be a true crowd-pleaser, their delightful new S'mores sharing dessert, complete with molten chocolate sauce and toasted marshmallows, and pretzels, amaretti biscuits, and fresh fruit for dipping, will bring everyone together for a delicious and interactive end to your meal. Sharing is caring, after all.
Victors Classics Still Shine Bright
Don't worry, your all-time favourite dishes like the mouth-watering popcorn chicken, seared scallops, and irresistible crab tacos remain firmly on the menu - they're simply too good to let go!
So, whether you're in the mood for something rich and indulgent or light and refreshing, the new menu is bound to please. They cannot wait for you to explore the new additions and rediscover once again why dining under the wisteria at Victors is such a special experience.
Join them from Wednesday 1st November. Bookings can be made via this link: https://www.victors.co.uk/book-now/
Back to News