News
Newcastle Gets a Taste of New York as Naked Cowboy Takes over the Toon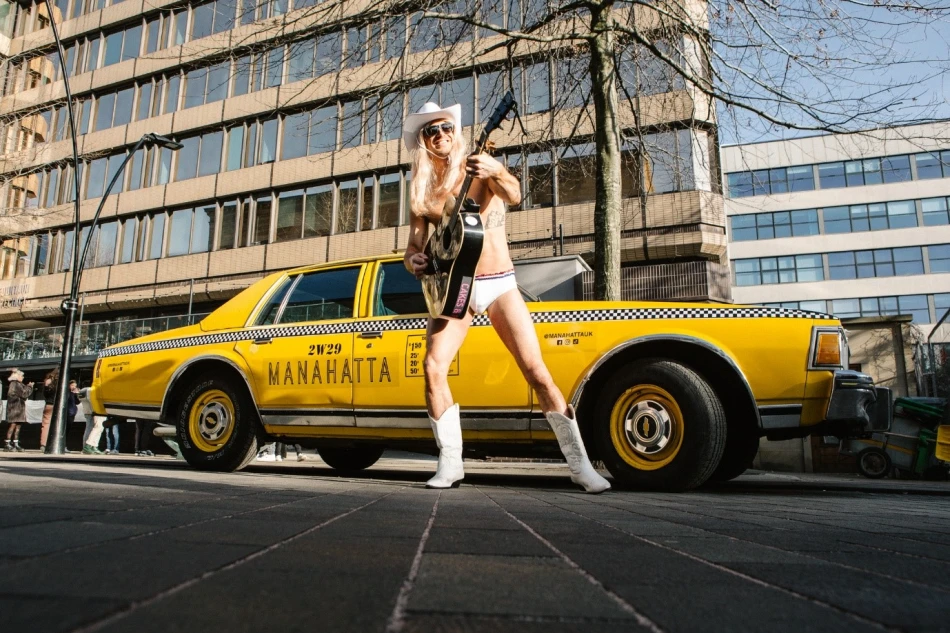 To celebrate the imminent arrival of Manahatta, the glamourous New York inspired cocktail bar, Newcastle is set to get it's very own "Naked Cowboy" touring the streets, with his guitar and a song or two, on Saturday 4 November from 12-4pm.
Manahatta's "Naked Cowboy" is inspired by New York City's world famous street performer, who grew to fame busking in Times Square year-round wearing nothing but cowboy boots, a hat, and briefs. He epitomises the vibrant energy of New York which is making its way to the North East for the first time.
If you spot the "Naked Cowboy" and pay him a visit there's a chance to get money offer vouchers to use at the restaurant once it opens. There will also be a classic New York yellow cab touring the streets of Newcastle on the day to grab some great pictures as well.
General Manager of Manahatta Newcastle – Jonathan Surtees, added: "We're thrilled about Naked Cowboy's special appearance in Newcastle! It's a unique treat for the city, and with Manahatta bringing a slice of New York's glamour to Newcastle as well, the energy is bound to be infectious! We'd love to see as many smiling faces out in Newcastle coming to enjoy the performance and grabbing themselves a voucher to enjoy at the venue once we open on November 18."
To book your ultimate Christmas party at Manahatta Newcastle, book online now at https://www.manahatta.co.uk/bars/newcastle/christmas
If you sign up through this link before 17th December, customers will receive a £10 voucher to spend for opening: https://www.manahatta.co.uk/bars/newcastle/sign-up
Back to News