News
My Delhi triumph at Street Food Championships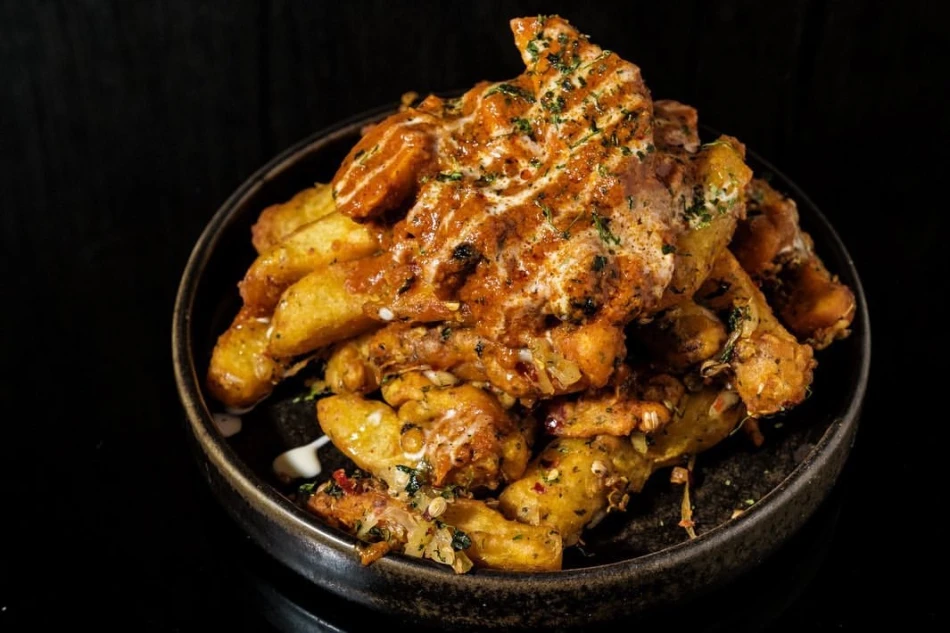 My Delhi, the Indian restaurant inspired by the street food of Delhi, with locations in Newcastle, Sunderland and Leicester has beaten off stiff competition at this year's Street Food Championships.
In an exhilarating culinary showdown, My Delhi proved their culinary prowess at the event, which was held in London on Tuesday 7 November. This exceptional event saw them go head-to-head with formidable opponents, including renowned restaurant chains like Barburrito and Chiquito, in a thrilling cook-off that captured the essence of the street food scene.
Chef Vibhor Dayal, Head Chef at My Delhi Newcastle, astounded judges with his innovative and delectable creations. His trio of dishes – "Major Sahab," "Lamb 65 Burger," and their signature "Chacha's Butter Chicken Loaded Fries" – left a lasting impression on the discerning taste buds of the judging panel.
My Delhi had qualified as a finalist with its iconic creation, "Chacha's Butter Chicken Loaded Fries," and journeyed to London for the ultimate culinary challenge. The competition unfolded in three intense rounds, each demanding culinary excellence and creativity.
In the first round, known as the technical burger round, Chef Vibhor masterfully crafted the "Lamb 65 Burger." He ingeniously combined lamb chops with Indo-Chinese flavours, skillfully incorporating sponsor-provided ingredients and sauces, and served it with fries delicately tossed in Indo-Chinese spices.
The second round, the wings round, witnessed the birth of "Major Sahab," an extraordinary creation inspired by My Delhi's Highway 24 street plate. Grilled chicken wings were expertly coated with a blend of black pepper and fenugreek-infused spices, making this dish an instant crowd-pleaser.
In the final round, Chef Vibhor Dayal showcased the dish that had earned My Delhi its spot in the championships. He artfully blended the company's popular crispy "Chacha chips," reminiscent of the beloved Indian crisp brand Uncle's Chips, with a rich cheese and herb dressing. On top, he adorned the creation with the renowned "Butter Chicken 1950s," infusing it with a touch of fenugreek and a sumptuous drizzle of cream.
The competition was no easy feat, as participants were required to incorporate the sponsor's ingredients and sauces into their dishes, adding an extra layer of complexity to the competition. The venue for this culinary battle was the vibrant Big Penny Social, a microbrewery located in North London.
My Delhi emerged triumphant with Chef Vibhor Dayal being crowned Chef of The Year. This achievement not only showcases the exceptional talent and dedication of their culinary team but also highlights My Delhi's commitment to delivering innovative and mouth-watering street food creations.
Back to News