Events from NE1
Laser Light City
Laser Light City is a stunning laser display taking place on Newcastle's Quayside in December.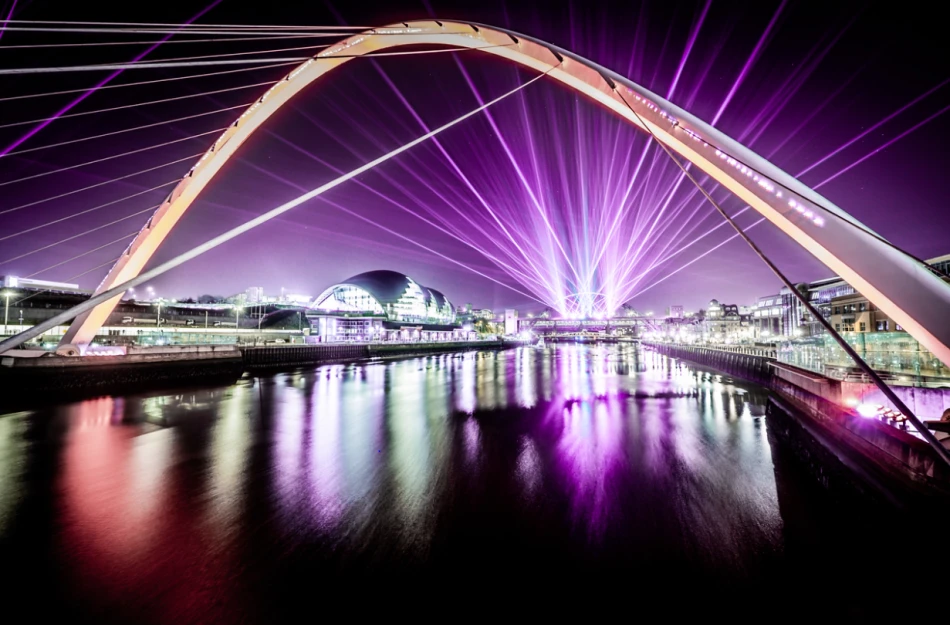 In 2021 and 2022 Newcastle welcomed in the New Year with stunning laser displays on the magnificent Quayside over three evenings.
Working with Bafta-winning artist Seb-Lee Delisle, Laser Light City wowed crowds of onlookers with over XXX lasers piercing the night sky, dancing across the horizon, and weaving stunning patterns amongst the iconic scenery whilst a score specially written for the event played out. The event was punctuated with a specially programmed 8-minute long show which played on the hour, every hour, and displayed the lasers at their very best.
Over 30,000 people attended across the most recent three nights of the event as 2022 made way for 2023, and the Quayside was awash with spectacle as teams of performers entertained the crowds whilst the lasers performed in the sky.
In addition, onlookers were given the opportunity to log onto the Laser Light City website and take a turn controlling the lasers, a very popular aspect of the event, especially for the younger members of the audience!
With Newcastle's iconic scenery, and stunning river, the city's New Year celebrations need to be special. Laser Light City provides the spectacle to compliment the surrounds and ensures Newcastle sees in the New Year in style.
For more information, visit the Laser Light City website.
Visit website