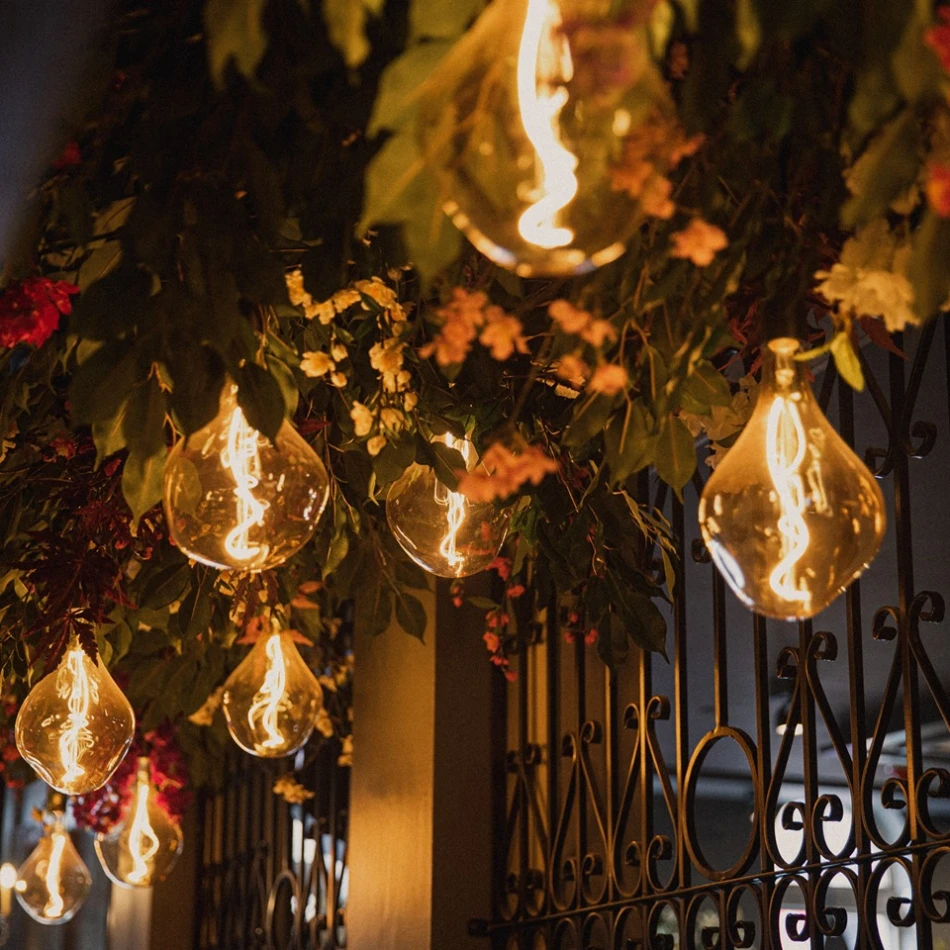 Award-winning Rosette bar & restaurant Leila Lily's is an opulent and refined venue situated on the iconic Grey Street in the heart of Newcastle city centre.
It's the perfect location for guests seeking a high-end, well-rounded experience. With its floral interior, garlands and flourishes of greenery, the restaurant creates the ultimate backdrop for any occasion. Serving sophisticated plates, they offer an extensive menu range including starters ideal for grazing, elegant main courses and delicately assembled desserts.
Leila Lily's is home to one of the only Mibrasa Charcoal ovens in the city which infuses dishes with a smoky, fresh-off-the-barbeque taste and aroma. Combining the highest quality ingredients with culinary flair and expertise, the restaurant prides itself on serving visionary, re-imagined British food that is meticulously and locally sourced. Cocktails are crafted with passion and attention by their talented team, bringing seasonal and lesser-known ingredients to offer the most sublime collection of classic cocktails and modern creations.
Greenery and garlands encircle stunning chandeliers which hang above the bar. The design of Leila Lily's, formerly The Living Room, is elegant and theatrical with one-off touches including a table-top encasing flowers. The venue, named after owner Atul Malhotras' eldest daughter Leila, is colourful, floral and "Instagrammable" and also hosts a private dining experience space - the Eva Rose Garden - which is named after Leila's younger sister.
Whatever kind of dining experience you opt for, Leila Lily's truly captures the most stunning backdrop for any occasion.
Opening hours
Monday 12–10 pm
Tuesday 12–10 pm
Wednesday 12–10 pm
Thursday 12–10 pm
Friday 12 pm–12 am
Saturday 12 pm–12 am
Sunday 12–10 pm
*Kitchen service times may vary
Address
2-12 Grey Street
Newcastle upon Tyne
NE1 6AE

More from this venue
Report incorrect information