WHAT'S ON FROMNE1
Newcastle City Sprint
The first-ever Newcastle City Sprint took to the city's streets on July 10th 2019, bringing high-octane, high-speed professional cycling to NE1!

Teaming up with HSBC, British Cycling, Velo 29, and Newcastle City Council, NE1 were delighted to bring the HSBC UK National Circuit Series to Newcastle city centre.

Starting on Grey Street, more than 80 elite riders took on a tight, technical circuit with a finish line in front of Grey's Monument and a circuit around the Bigg Market and Grainger Street, plus a section on cobbles through High Bridge.

As the sun went down we were treated to a sprint finish amidst a cacophony of cheers and support, a fabulous evening of high-level sporting action for everyone to enjoy.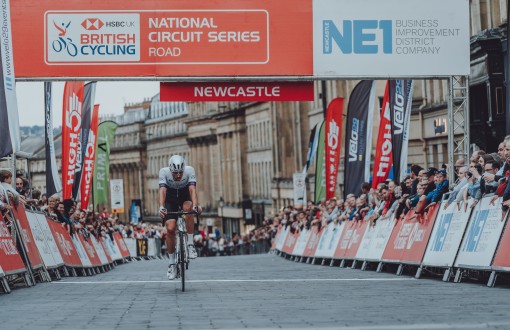 Gallery
Check out all the best photos from the first-ever Newcastle City Sprint, brought to you by NE1
View All
Stay up to date!
Make sure you don't miss anything that's happening in the
City this Summer.