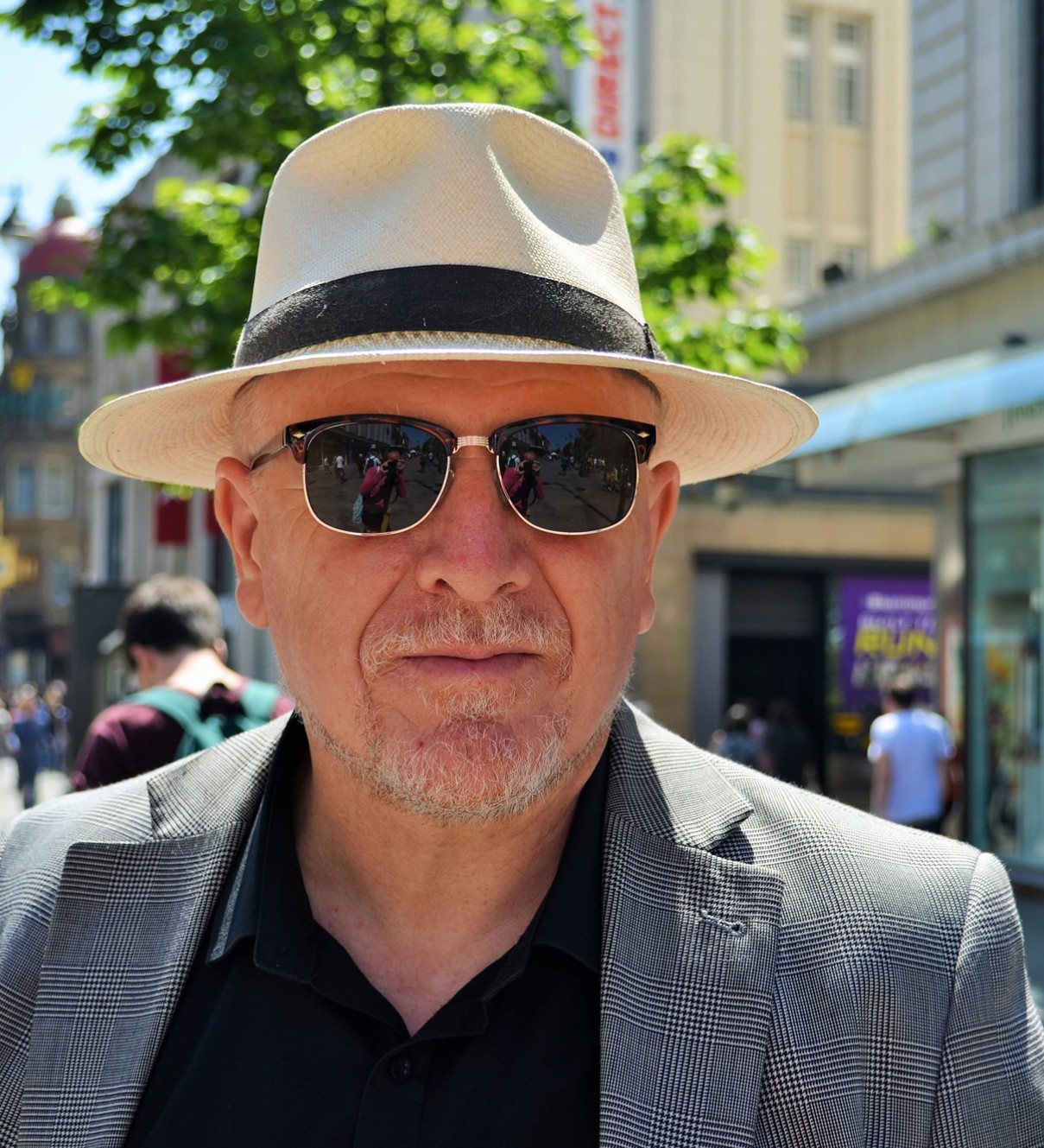 - You're very elegant, what's the occasion?
- I've always dressed like this, I have for years now. It's a music thing. I play jazz and swing guitar. I used to work in the air force. It wasn't very common to be in the air force and to be a jazz musician. I was a bit on my own. I've always been that way. I spent a long time working in Germany. The Germans didn't know what to make of me either!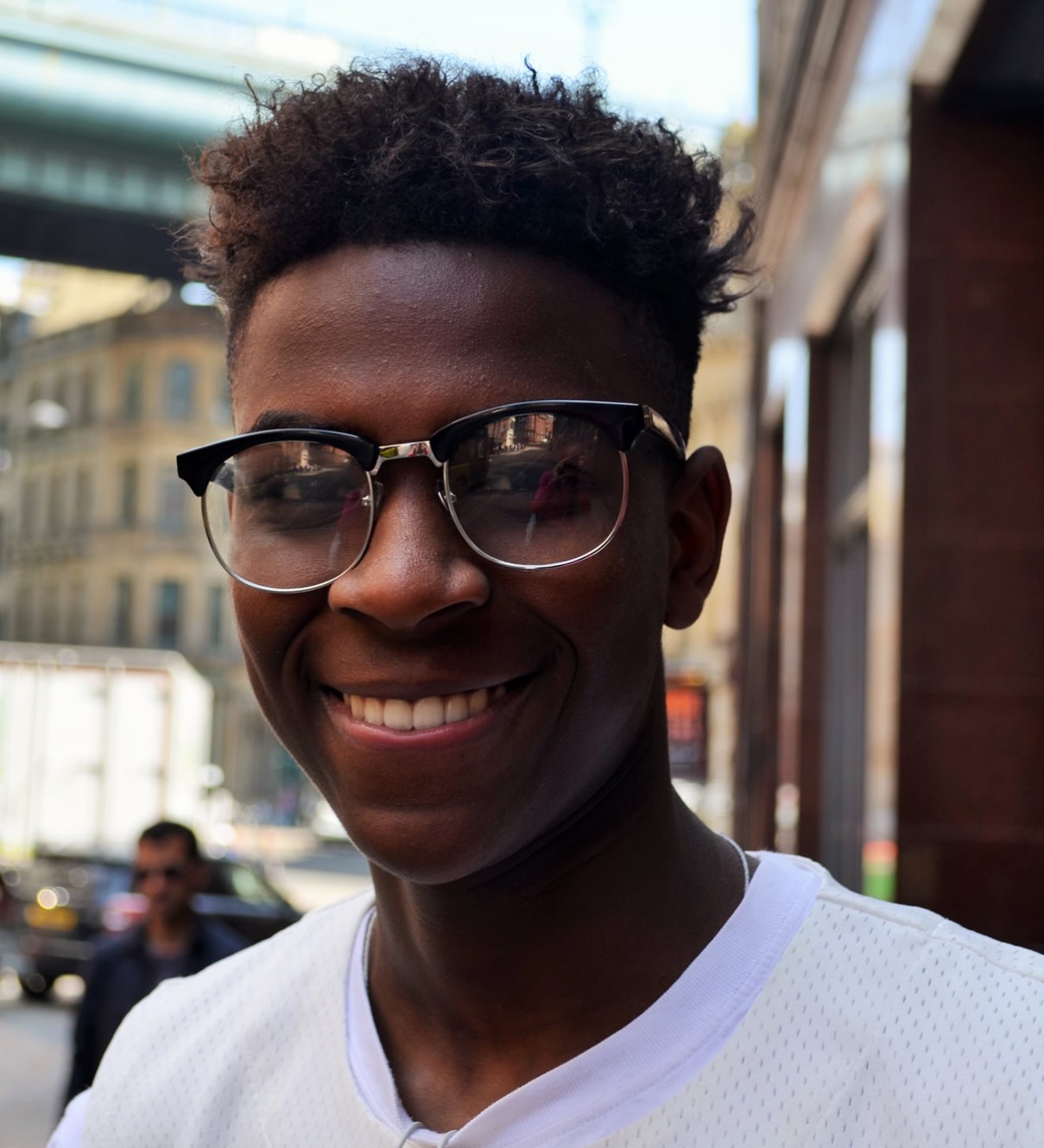 I'm turning 16 years old next month. I play football right now, and I would like to be a professional football player. I live in Scotland and I play for Celtic. I'm left wing, I'm a winger. My favourite football player is Raheem Sterling, he plays for Manchester City. I would like to play the way he does, he's a winger as well, like me.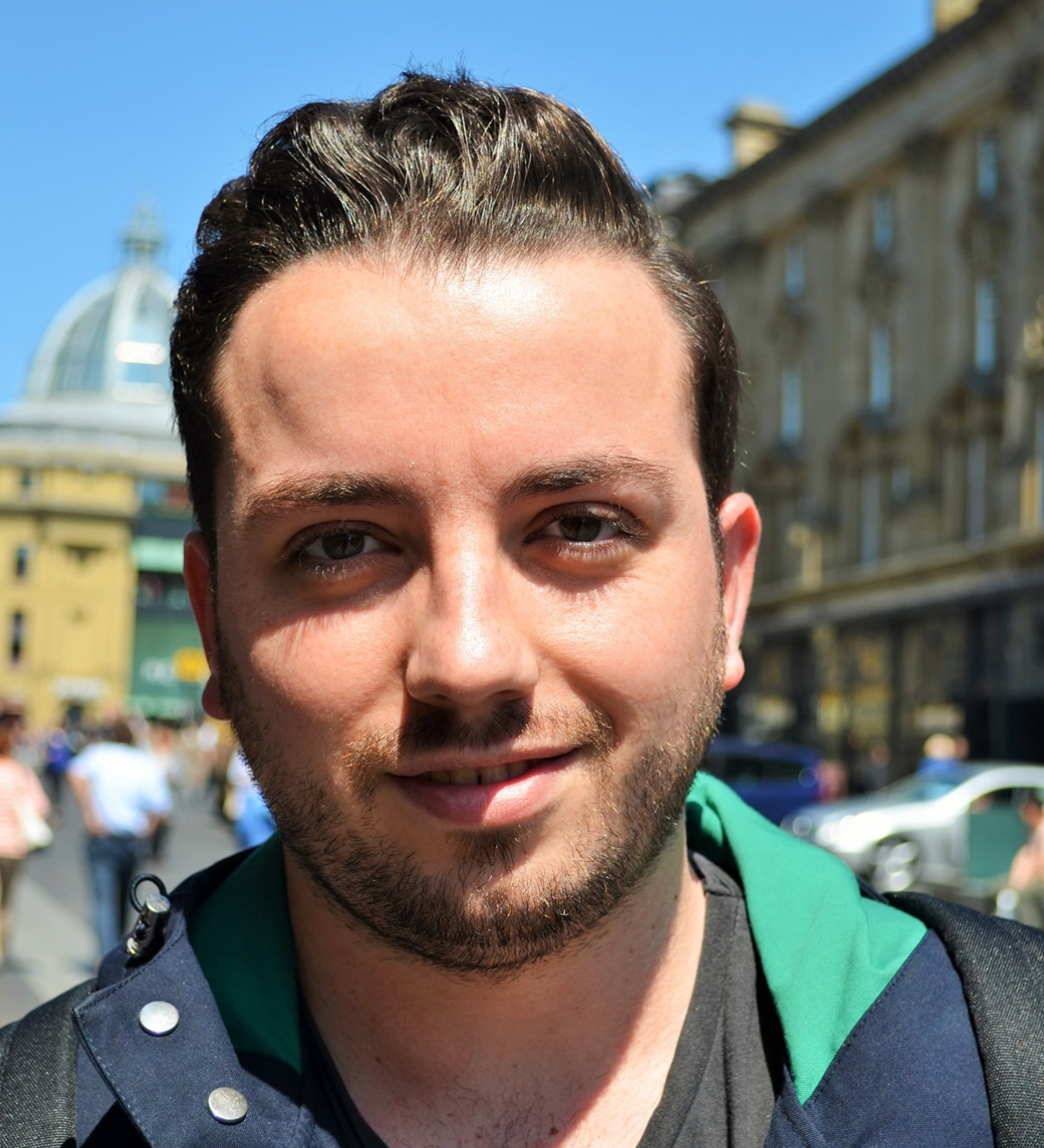 I'm from Valencia in Spain.
My partner is from Newcastle and we met 3 years ago when I was an Erasmus student here. But after 3 years I decided to move here. I moved 7 months ago.
I love it here. I was really looking forward to moving. I work here as a graphic designer. I knew that I had to be in the creative industries somehow, because everything else is so boring. I like to be creative.